Last month, following the first Elite Dangerous Fleet Carriers beta, the simulation game's developer Frontier unveiled a meaty batch of changes on the way. The initial round of Elite Dangerous Fleet Carriers update changes included major cost changes, as well as tweaks to aspects like time lapses between jumps and fuel efficacy. Now, the next set of changes is on the way – beta two is about to kick off.
That's according to a post on the space game's forums, in which Frontier announces the Fleet Carriers beta two launches next week, on May 11, and will run for two weeks, until May 26, "starting and ending at 11:00 AM UTC" (that's 12:00 UK / 07:00 ET / 04:00 PT). The testing stage will use all the saved game information taken from the recent Fleet Carriers beta 2 snapshot, which was captured on April 30.
So, if you decide to dive in for this round, expect to see the version of the game in the state it was on that day – not how it is in the live game now.
And, data from the first beta also won't carry over to this one. After all, as Frontier reminds players, "what happens in the beta stays in the beta!"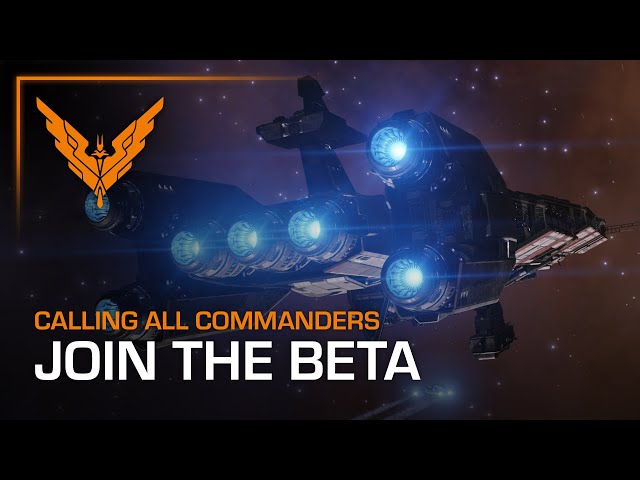 For the first time, console players will also be able to jump into the Fleet Carriers beta in addition to their PC pals. There are instructions on how to sign up on the post page here. For PC players, we've laid out how to get involved below (via Frontier):
Open Steam (If you use the Elite Dangerous launcher skip to step 4).
Open Elite Dangerous in your library.
Select 'Elite Dangerous: Horizons' on the Steam launcher (even if you don't own Horizons, Horizons will be enabled in the beta build).
When the Elite Dangerous launcher is loaded, log in to your account if you aren't already logged in.
On the launcher window you will notice several options; Elite Dangerous: Horizons, Elite Dangerous: Fleet Carriers Update Beta 2 (Horizons), Elite Dangerous etc.
Select Elite Dangerous: Fleet Carriers Update Beta 2 (Horizons).
The devs add that the beta won't be live until May 11, so if you try to hop in before then you'll get an older version which you won't be able to access, though it'll update automatically when the kick-off time arrives.
"We will be announcing more information on the changes and improvements that we have made thanks to your feedback in the near future," the studio adds.