An update is headed for Elite Dangerous this September sure to please both veterans of the game and those looking to jump in for the very first time. Frontier Developments is bringing a 'New Starter Experience' in its September update ready to guide newbies hungry to explore its vast galaxy, along with a new 'Livery System' and ARX virtual currency for Elite Dangerous pros.
Announced in a press release and on the Frontier forums, the New Starter Experience will make it easier than it's ever been to get your teeth into the game. Theo Acosta, Pilots Federation instructor, will take you under his wing (pun a little intended) as a new Commander. You'll go through a "fully-voiced experience" to get you trained up and then be set off to pilot your own ship – the Sidewinder.
The training programme will cover all bases, getting you ready to take on Elite Dangerous' immense 1:1 recreation of the Milky Way, no sweat. New recruits will learn the basics of flight control and scanning, as well as navigation and supercruise, plus some skills you're going to want to know out in the wild – combat exercises based around a megaship, hyperspace jumping, and then docking back into starports again after a hard day's piloting.
If this sounds like fun to veteran players, fear not – it'll be available as a training simulation for everyone.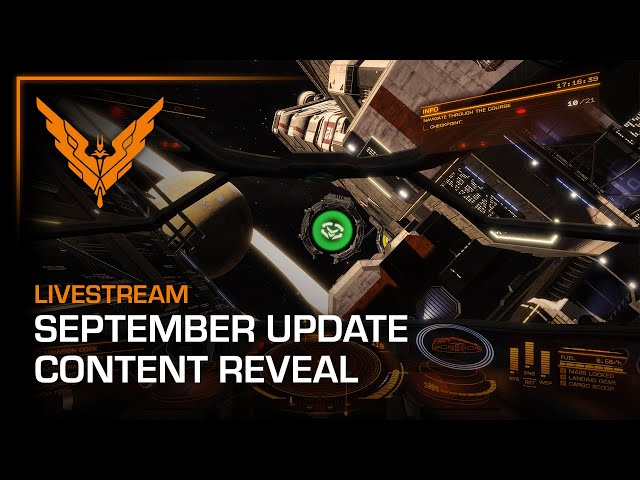 For more seasoned players, the new-and-improved Livery System will showcase a "revamped" UI for applying game extras and cosmetics to your spaceships, and be accessible from the main menu – which means no more having to dock to change up your craft's look. There will also be more detail to check out in customisation previews and the option to pick out single items, not just bundles.
The ARX virtual currency – which can be either purchased or earned through play – will pay for game extras, like ship kits, paint jobs, and more – even bobbleheads. Commanders can earn up to a total of 400 ARX per week, but it's up to you how and when you spend it. One thing to note is that ARX will supersede current payment methods for buying game extras. Frontier's posted a list of the PC ARX packs on offer on its forums. After the update goes live, existing Frontier Points will be converted, with every one point equalling 20 of the new ARX.
As of today, there'll be some downtime for the Elite Dangerous store and servers while the September update arrives, but you can keep up with the progress in a launch livestream which'll go live today (11:00 UTC to 14:00 UTC) on the game's YouTube, Mixer, and Twitch channels.