Turn-based "strategic Space Opera" Endless Space 2 is just about to get its next expansion, developer Amplitude has revealed in a dev blog post and with a prologue trailer on YouTube. Called Awakening, the expansion will centre on two of the 4X game's biggest players – the Academy and its fearsome leader, Isyander Shumèd – and see you engage with them on a whole new level.
The blog post details some of what you can expect to see play out in Awakening. Isyander and the Academy will "take centre stage", and "control the Academy home system like a major empire and expand by colonising new systems." The post warns that Isyander is not to be underestimated: just because he "preferred not interfering with your plans in the past does not mean that the Academy is defenseless, protecting their territory and interests with powerful fleets."
It looks like you'll have to think very carefully when entering into direct diplomacy with him, then – a new feature that Awakening brings, along with the Nakalim as a new playable faction. He'll frequently approach you, asking for resources to assist with his "research and plans," and there will be consequences to how you respond.
Support him economically and he'll reciprocate with the offer of powerful positions "within the structure of the Academy" meaning you'll get access to the flagships of its different branches, plus some "powerful abilities." If you choose to turn against the Academy, however, Isyander won't be pleased – "Isyander will refuse your contributions until you have paid (in Dust) for your transgressions."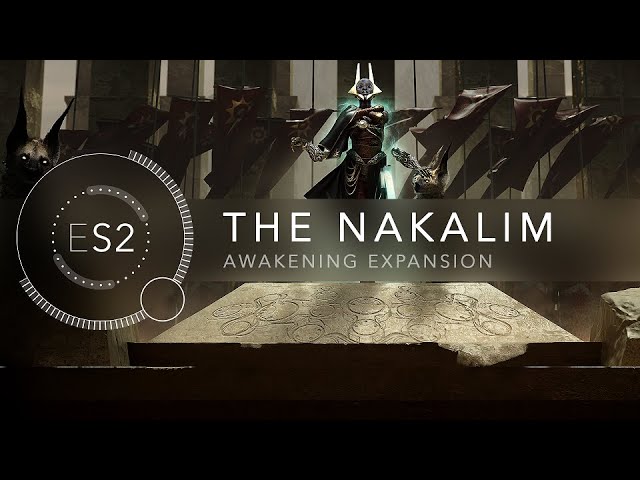 Goodies up for grabs if you stay on his good side include the roles of Spear of Isyander (you'll be in charge of the Academy's attack fleet), Master of Dust (with the keys to its resources, like Dust and diplomatic reserves), Vault Keeper (to help you get some key laws passed), and Librarian (useful for obtaining insight. Knowledge is power, after all).
The Endless Space 2: Awakening Steam pre-order page is live, and says that the release date is scheduled for September 12 – so you'll be able to get stuck in just one week from now. You'll need the base game to play.