After two years in early access, the Everspace 2 release date is official. This ambitious, arcadey shooter from Rockfish Games packs all the fast-paced ship combat and exploration you'd expect from the best space games into a gorgeous open world, and you'll soon be able to experience the full campaign of the self-proclaimed single-player space opera as it soars out of early access on Steam, GOG, and the Microsoft Store.
"Everspace 2 has been, by far, our biggest and most ambitious project at Rockfish Games and a true labour of love over the five years it's been in development, the last two of which in early access," Rockfish Games CEO Michael Schade says. "Our amazing community and players all over the world new to the series will get to experience this adventure full of exciting, white-knuckle space combat and beautiful handcrafted deep space and planetside locations to explore."
The single-player focus of Everspace 2 makes it a welcome change from the grand multiplayer of space adventures such as No Man's Sky, Elite Dangerous, and EVE Online. That doesn't mean it's not packed with possibility, however: Cluster 34 is an open space packed with planets to explore and countless activities and mysteries to tackle as you scour and scrap for treasures, loot, and gear to expand and customise your ship collection.
Everspace 2 PC release date
The Everspace 2 release date is April 6 on PC. You'll be able to buy the game on Steam, GOG, or the Microsoft Store. Rockfish notes that "to reflect the significant amount of content added over the course of early access," the cost of entry will be going up slightly in anticipation of the full release. The Everspace 2 price will increase from $39.99 USD to $49.99 on February 20. In the UK, the price will increase from £31.99 GBP to £44.99. Elsewhere in Europe, Everspace 2 will increase from €38.99 EUR to €49.99. This means you still have time to nab it at the lower price if you're already sold.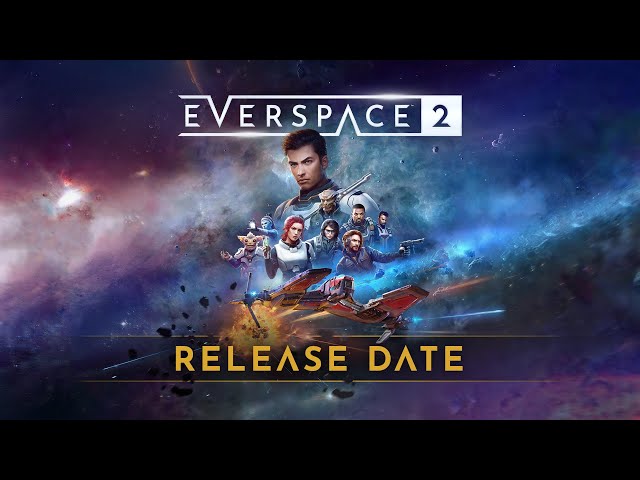 Out of the box, Everspace 2 opts for arcade accessibility over more serious space simulation – for example, inertial dampeners mean your ship stops moving when you let off the thrusters, contrary to the realities of space flight. That said, Rockfish offers players of a more hardcore persuasion the option to disable those more arcadey settings, though Schade notes that "the game becomes extremely difficult if you do that." Full HOTAS support means you can bring your fancy flight stick setup to show off your skills as well.
The game's initial arrival in early access was met with excited fervour, with Everspace 2 topping Steam's top sellers list ahead of giants like Cyberpunk 2077. Even then, it carried a level of polish and panache that saw us proclaim it "one of the most impressive early access games we've ever seen." Two years of honing and six major content updates later, we're very excited to get hands-on with the full release and see what awaits us.
With the Starfield release date still off on the horizon, Everspace 2 might be the perfect way to fill that space-shaped hole. In the meantime, take a look at more of the best upcoming games on PC to see what else 2023 holds in store, along with some of the best open-world games for those of you who just love to explore.