It's been a long time since we've seen a proper game based on the Evil Dead horror series, with the last one being in 2005 – Evil Dead: Regeneration. It's a shame, because the series actually lends itself well to videogames – fighting zombies and other freaky monsters, featuring a main character with a chainsaw for a hand and a load of quips stolen by Duke Nukem.
That chainsaw-handed main character is Ash Williams, played by Bruce Campbell, who last year revealed to Bloody Disgusting that a new Evil Dead videogame was in production. "They are doing a video game," he said, "a whole immersive kind of dealio. I'll be Ash for that, because I wouldn't want someone else's voice hamming it up."
As rumours tend to spread like the Deadites, the most literal interpretation of "immersive" suggested a VR game of some description, something Eurogamer brought up at the time. However, now a year later, Campbell has taken to Twitter to confirm a few details about the still-upcoming and unannounced Evil Dead game – and has said it will not be a VR game. Groovy.
As Campbell clarifies, the Evil Dead game will not be a VR title – but will be coming to PC and consoles. He apologises for spreading incorrect information, but also hints in the hashtag (the one that isn't a joke) that the new title may simply be called Evil Dead: The Game. Given that it's been 14 years since the last Evil Dead game and none of them were particularly well received, that title would make a lot of sense.
Hey, groovy gamers, this is a swell time to clarify some incorrect info that might be out there (including from me!): the upcoming Evil Dead video game is being developed for consoles and PC, not VR. Sorry for any confusion. Game on! #MyBoomstickIsTooBigForVR #EvilDeadTheGame pic.twitter.com/Jqh2BGW82p

— Bruce Campbell (@GroovyBruce) July 1, 2019
In May this year, Campbell mentioned the game again in an interview with TV Insider, saying that the game may be out before May 2020. "There is an Evil Dead video game out," he told them, "a fully immersive video game probably within a year. I'm not sure about the day. There will be variations of that."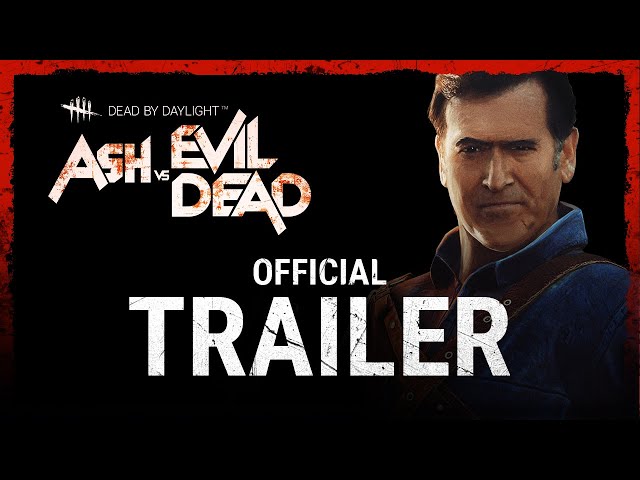 While the last Evil Dead game was over a decade ago, it's not the most recent appearance of Ash Williams in videogames. There was a crossover with survival horror rogue-lite Phantom Halls a couple of years ago, and more recently Ash was added as a playable survivor in the asynchronous multiplayer horror game Dead By Daylight.
Related: check out the best horror games on PC
Ash has also been teased as an upcoming playable DLC fighter for Mortal Kombat 11, possibly appearing alongside Spawn and the Terminator. The big question is though, when will this new Evil Dead game be announced? And the bigger question is, will it actually be good this time?