With the F1 2020 release date drawing closer, more news and nuggets of information about Codemasters' upcoming racer continues to arrive. We recently got our first look at F1 2020 gameplay, and now the studio's unveiled the racing game's second track: the Hanoi Circuit.
The F1 2020 Hanoi Circuit, based in the heart of Vietnam's capital, "fuses a street circuit's characteristics with a permanent track layout", the studio says in a press release. And you can see it in action for yourself, via a brand-new first look clip – and Charles Leclerc's Scuderia Ferrari in-game – which we've included below.
The Vietnamese circuit is home to dynamic racing styles, featuring two "incredibly long" straights in its 5.613km long track, along with 23 turns, and being "designed for action and overtaking" it "promises to be one of the fastest circuits in the F1 calendar", the release explains. And it sounds like mastering your pit stop strategy is going to be key to success on the track – it's mighty short, and "removes both the final and first corners", so could prove pivotal in the difference between victory and last place.
Take a look at the F1 2020 Hanoi Circuit below: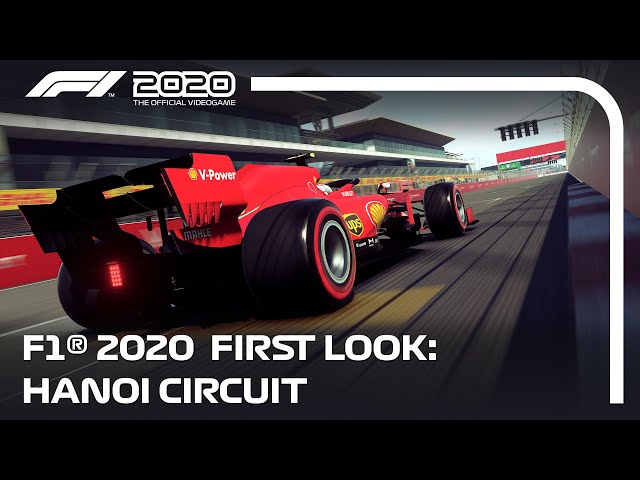 "Hanoi Circuit delivers both thrills and challenges," F1 game director Lee Mather says, "set against the backdrop of the stunning city skyline. Hanoi Circuit is an adrenaline rush with high speeds, long straights and heavy braking zones, but it will punish anyone who doesn't respect the walled sections."
F1 2020 is due to launch on July 10, though players that pick up the Schumacher Deluxe Edition will get access three days early (and some exclusive content, too).