Playground Games – the studio behind the Forza Horizon series – has been working on an unannounced action-RPG for some time, and all the big rumours point to it being a new entry in the Fable series. Now, the studio has announced a number of big-name new hires for the project, with experience on some of the most significant – and best – titles of the past several years.
Scotty Brown joins the team as principal environment artist, coming over from the same position on Star Wars: Battlefront II. Noel Lukasewich joins the team as lead environment artist, after 13 years at BioWare working primarily on the Mass Effect series. Narrative director Martin Lancaster joins from Rocksteady Studios, after serving in senior writing roles on the recent Batman: Arkham games.
Chris Goodall comes over from Ninja Theory as principal animator, after having worked on Enslaved, DmC, and Hellblade. Lead technician Rob den Dekker joins the QA team – and, as GamesIndustry.biz notes in the full announcement, his credits include the first two Fable titles. The new hires also include UI artist Joe McKernan, who's returning to Playground after departing to work on Horizon Zero Dawn and Destiny 2.
Based on the quality of the games in those credits, Playground is building an excellent team in its new office. The announcement describes the company's new title as an "open-world action RPG," which has been the pitch since the new studio was announced last year. Eurogamer sources reported back in January that this title is a new Fable game, and if Playground's still hiring leadership roles for the title that certainly explains why we didn't see it at E3.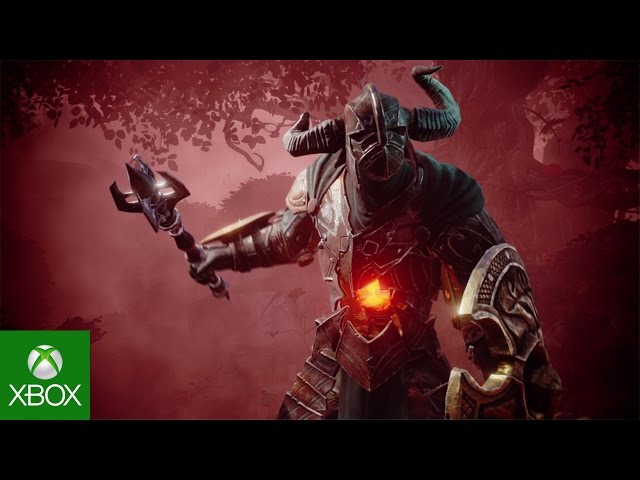 With that in mind, a potential Fable 4 release date is certainly some distance away. In the more immediate future, Playground's existing studio will launch Forza Horizon 4 later this year. Our last chance at a new Fable was the ill-fated Fable Legends, a multiplayer title that was cancelled along with the closure of Lionhead Studios.