There's a listing for a new, unknown Bethesda product on Amazon, and the placeholder video it's using is a Fallout-style countdown timer. What could it mean? Nobody knows! So let's speculate.
The product listing was noticed today by @Wario64, who notes that there are SKUs for a Collector's, Deluxe, and Standard edition for PlayStation 4, Xbox One, and PC. They're all listed at $59.99, with an availability date set for December 31 – these being the default values for a game sold on Amazon. In other words, we don't know how much the game will cost or when it's supposed to come out, despite what the site currently says.
The only hint to go on, of course, is the vintage film countdown timer, which we know to automatically associate with the Fallout series. The chances of this indicating a new Fallout game are just about zero, since Fallout 76 only launched this past November. That has most fans thinking that this is probably a remaster of either Fallout 3 or Fallout: New Vegas – or potentially a remastered collection featuring both games.
It's the theory that makes the most sense, especially when you consider the number of re-releases we've seen for Skyrim in the past several years. Fallout 3 is a few years older than Bethesda's last big single-player Elder Scrolls game, and it could probably do with a fresh coat of paint – that is, if you haven't already tried modding it yourself.
The choice is yours: The best RPGs on PC
Of course, it could be just about anything, and the countdown clock might just be a bit of misdirection. We won't know until Bethesda decides it wants to talk about it, which could be this summer at E3.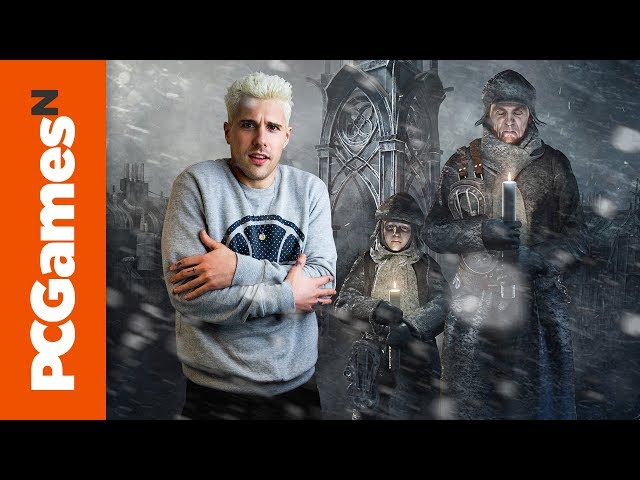 In the meantime, we're cautiously optimistic about Bethesda's upcoming Rage 2, which is due out May 14. That one, of course, is being developed by id Software and Avalanche Studios, so it'll be quite a different kettle of fish than an Elder Scrolls or Fallout title. And at this point, that's probably a good thing!