If you've spent any significant time in the northeast United States, you know winters are a bit of a thing. They're part of life up here, and that means we've adapted to deal with major snowfall and below-freezing temperatures for a sizable chunk of the year. Fallout 2287 – Nuclear Winter adds this dynamic to Fallout 4, turning its usually sunny Commonwealth into a frozen survival scenario.
Modder D1v1ne122 says the mod was inspired by the likes of Frostpunk and the Survival Mode from The Division, and you can see those influences right away in Nuclear Winter. Your character now has a core temperature, which you'll have to maintain in order to survive. The ambient temperature and wind speed together determine how quickly you're losing heat in the snow-covered wasteland, but there are other factors, too – being wet, for instance, makes you get colder much faster, and you'll have to dry off by finding a heat source.
These are generally fires, but you can improvise a bit. Molotovs and flamers, while normally used as weapons, also provide warmth in a pinch.
As DSO Gaming notes, armor in Nuclear Winter all has an insulation variable, which also plays into how quickly you get cold while wandering around in the cold.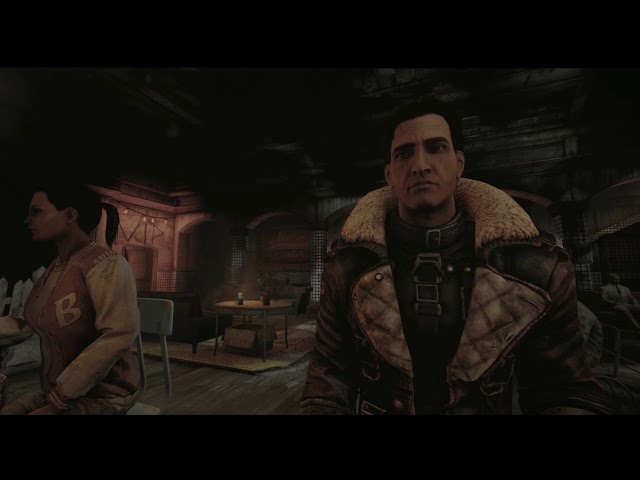 Being inside, having a blanket to sleep under, and warm food to eat are all good ways to help fight back the chill. If your core temperature drops below a certain threshold, hypothermia and other ailments will set in, and the colder you are, the more deadly these become.
Effectively this turns Fallout 4 into Upstate New York simulator. The visuals are pretty great – D1v1ne122 has done a great job of adding snow to the Boston setting, and has even placed snow on NPC character models and added visible breath vapor while people are standing outside.
You can find the Fallout 2287 – Nuclear Winter mod over at Nexus Mods. It's still a work in progress, and D1v1ne122 says he has lots more plans for additions, and he's interested in hearing suggestions from the player community.