The most divisive in Ubisoft's sandbox shooter series, Far Cry 6 is now available as a free PC game. The Rainbow Six, Watch Dogs, and Splinter Cell developer is also offering big discounts on Assassin's Creed Valhalla and Ghost Recon, though you'll need to act fast if you want to take full advantage of all these deals.
The response to Ubisoft's latest open-world shooter is summed up by our own Far Cry 6 review – while some of the technical improvements pay off, the Far Cry series' unchanging approach to story and structure continue to hold it back. Nevertheless, if you're a fan of Far Cry and wanted to give FC6 a try, but never felt convinced about buying it outright, now's your chance to finally take it for a spin.
Far Cry 6 is free from February 16 to February 20. After that, it's at a 70% discount for – according to Ubisoft – "a limited time." Any progress you make during the free weekend will carry over if you decide to purchase the full game.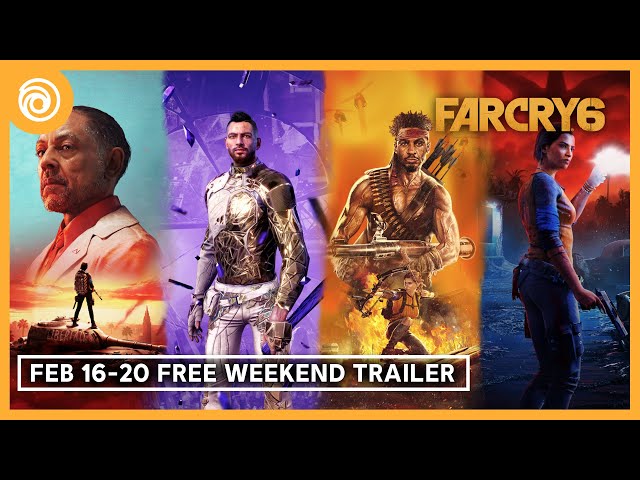 During the free weekend, you'll also get access to the Stranger Things and Rambo crossover missions. Plenty to get through, but if you've got nothing else to do this weekend and put your foot to the floor, you might be able to get through everything Far Cry 6 has to offer without spending a penny.
As well as Far Cry 6 being available for free, Assassin's Creed Valhalla is currently 67% off, and you can get the open-world game Ghost Recon Breakpoint for 80% off over at the Ubisoft Store. That's a lot to get through as we wait on Ubisoft's long-absent pirate game Skull and Bones, which has recently been delayed again.
Check out some other great free Steam games if you're looking for some more absolute bargains. You might also want to try some of the best new games that have arrived already in 2023.