EA Sports has announced it will release a FIFA 19 demo on September 13, just over two weeks before the launch of the full game on September 28.
EA didn't say what teams, stadiums and game modes will be in the demo. FIFA 19 introduces a number of large new features, including the fan-awaited UEFA Champions League and the inclusion on the Chinese Super League. Hopefully, some of these new additions will be available to try out. Last year, the FIFA 18 demo featured four stadiums and 13 playable teams, a good handful of content, so fingers crossed this year's demo will be similarly generous.
The Journey, the single player campaign introduced in FIFA 18, continues, with Alex Hunter returning, but it will be his last story in the series. The story mode will also follow the stories of Danny Williams and Kim Hunter, EA's first playable woman in the career mode.
If you want to know what else FIFA 19 has to offer be sure to check out our FIFA 19 PC gameplay videos fresh from this years Gamescom. One showcases Real Madrid vs. Atlético Madrid, the other is Spurs vs. Dortmund (that one's a nail biter of a match).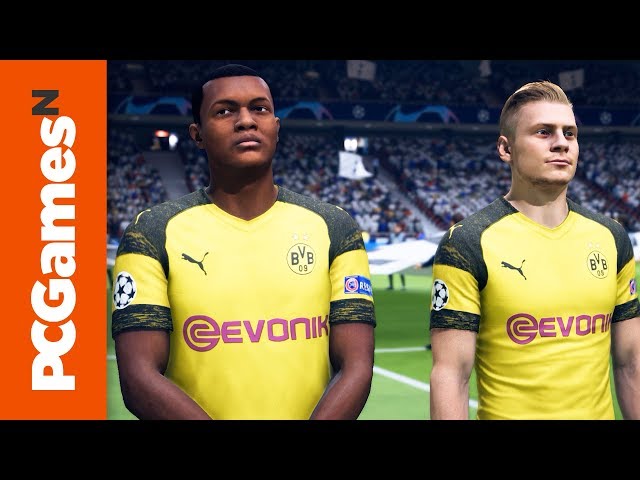 A couple more dates for you FIFA fans. If you pre-order the Champions Edition you'll be able to load up and play the FIFA 19 on September 25, three days before. You can play it even earlier if you have an Origin Access account on PC (or an EA Access subscription on Xbox one) getting access to the full game on September 20. There are a lot more early access edition goodies and offers so if you want more deals check out their pre-orders page.