Ever wondered what Superhot would look like if, instead of shooting bad guys, it was about punching bad guys? Also it's a card game, of course. Well wonder no longer, as Fights in Tight Spaces looks like it could fit the bill perfectly.
As the above description might suggest, Fights in Tight Spaces is a tactical card game which blends "deck-building, turn-based tactics, and thrilling animated fight sequences in classic action-movie settings". To keep things fresh, FITS contains random events and ability enhancements, as well as well as injuries. It also boasts a lovely minimalist art style, as the trailer below shows.
FITS is coming to PC and "consoles" in 2020, according to publisher Mode 7. Developer Ground Shatter, meanwhile, said: "After finishing Rico – a game about shooting loads of bad guys – the team needed a sorbet of a game to cleanse their palates. So we started work on Fights in Tight Spaces, a game about punching loads of bad guys."
Take a look at the trailer below.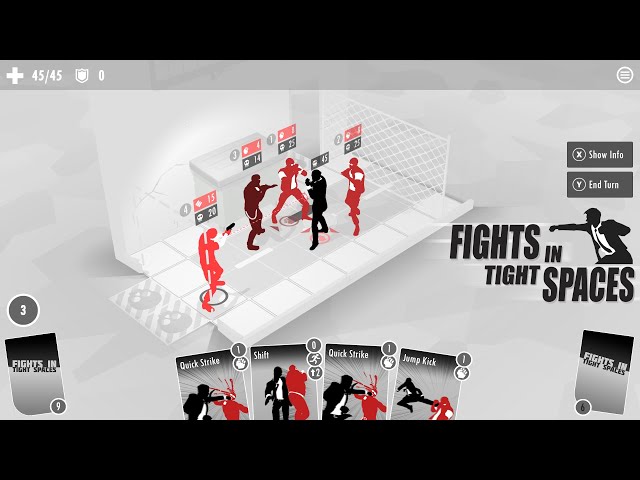 "2020" can't come soon enough. Wait a second…