Final Fantasy XIV's next expansion, Shadowbringers, is coming July 2, and it's going to include the new Gunbreakers job and playable Viera race – both of which were hinted at in Square Enix's November Fan Fest.
Players will unlock the gunbreaker job for their character at level 60. Gunbreakers will act as tanks, wielding the iconic gunblades introduced in Final Fantasy VIII. As in that game, Shadowbringer's gunblades won't fire projectiles, but instead use the firing mechanism to enhance the slashing strikes dealt by the weapon's blade component.
Shadowbringers is also introducing the Viera as a playable race. These humanoid people have leporine features, notably long limbs and the pronounced ears of rabbits. Viera have appeared in several Final Fantasy games, notably Final Fantasy XII and Final Fantasy Tactics Advance.
To date, all the Viera characters who have appeared in Final Fantasy have been female, and the character models shown in the reveal trailer are all distinctively feminine. However, the Viera were considered as a new playable race for Final Fantasy XIV's Heavensward expansion, and at the time the development team drew up designs for male Viera characters as well.
That means it's still technically possible that Shadowbringer will include male or masculine bunny characters. But judging from the reveal clip, let's just say it doesn't look like that was a high priority.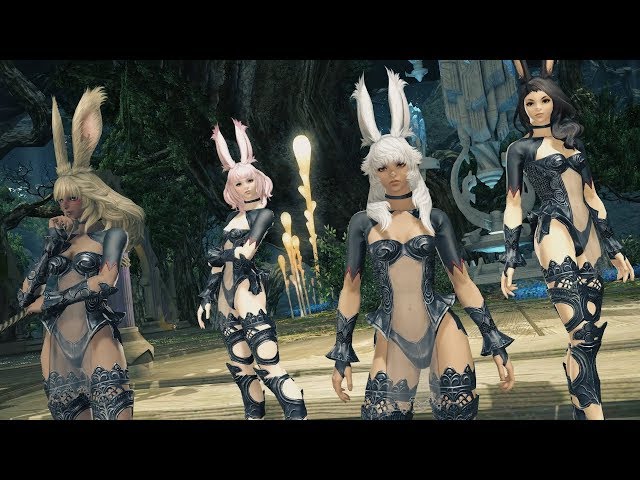 For a rather abrupt change in tone, here's the reveal for the Gunbreaker: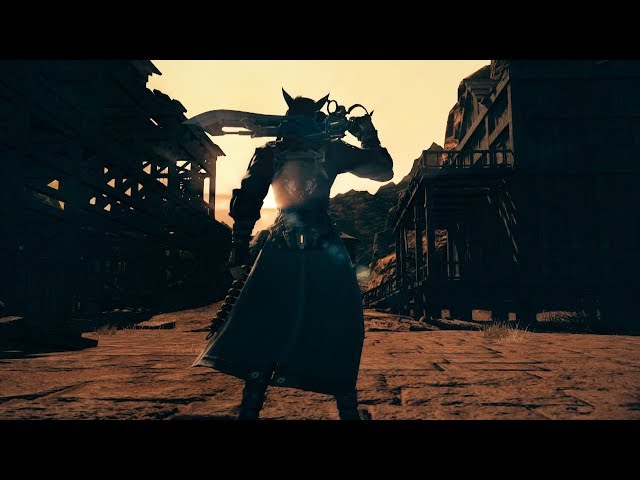 You'll need to purchase Shadowbringer in order to play as either the Gunbreaker or Viera. Square Enix says the Gunbreaker is also the first of the new jobs it's revealing for the expansion, so stay tuned for more in the lead-up to the expansion's launch in July.
Join the fight: The best MMOs for PC
Shadowbringers is also adding big new areas to explore, new encounters, and a new raid series based on Nier: Automata, and designed with the help of Nier creator Yoko Taro. New beast tribes are also coming with Shadowbringers, including pixies, Nu Mou, and dwarves. You'll also be able to fight through new story dungeons alongside prominent characters while playing solo using Shadowbringers' new Trust system.