It's been a long time coming, but Final Fantasy VIII was finally confirmed for a digital re-release at Square Enix's E3 conference earlier this year – to a lot of cheers from Final Fantasy fans. Now we finally know the release date of Final Fantasy VIII Remastered on PC and consoles, and it's very soon – September 3, just two weeks from today.
The release date announcement was made to coincide with Gamescom, and given via a new trailer – which you can see below. Alongside the trailer and release confirmation were full details on what improvements players can expect to see in this remastered edition of Final Fantasy VIII.
The main feature, of course, is the improved graphics and increased resolutions to make the game look more acceptable on HD monitors – although if the trailer is anything to go by, there may not be widescreen support. The re-release will include a range of cheats, a speed boost, and perhaps most crucially for anyone who's ever been frustrated exploring the older Final Fantasy RPGs – there will be no random encounters.
There will be various 'Battle Assist' options – cheats, basically – to help struggling players make it through some of the tougher fights. These options include maxed out HP and ATB gauges, and the ability to trigger as many Limit Breaks as you want. Additionally, the game's website says that the Steam release will have further cheats the console versions won't have – including giving players all items and maxing out magic or money.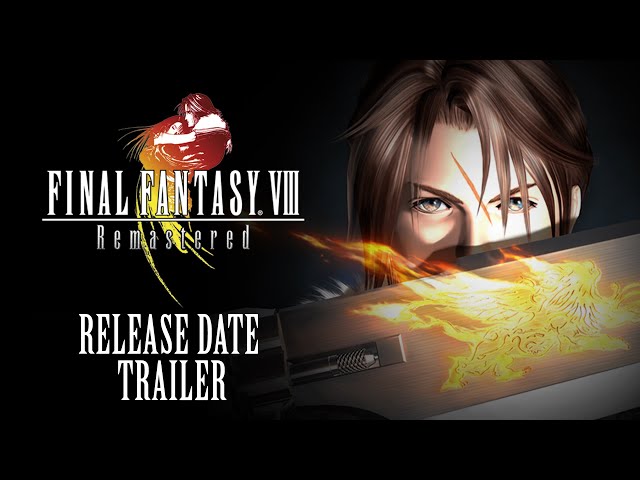 .be
The Remastered version will also include the speed boost function that hugely improved the experience of playing Final Fantasy XII: The Zodiac Age, especially if you've played these games before – just press a button, and you can play the game at up to 3 times the usual speed. Combined with the ability to turn off random encounters, exploring the world map should be a lot less stressful for anyone who wants to experience Final Fantasy VIII that way.
While the Remastered edition does seem to be an improvement over the regular Steam release, one thing that has apparently been cut out is the Chocobo World minigame – which was a little Tamagotchi-esque game. Hopefully players won't miss it when Remastered comes out in two weeks' time.