November 27, 2020 Final Fantasy XIV patch 5.4's release date has been confirmed as December 8.
After the COVID-19-driven delays to the patch 5.3 release date, the devs behind Final Fantasy XIV promised things were back on track. Now, the studio has confirmed that patch 5.4 is indeed set to launch in December, as was announced earlier this year – on December 8, in fact. So, you've got less than two weeks to wait before you can dive into the MMORPG game's major new content drop.
The release date comes via the Final Fantasy 14 Twitter channel, which has posted: "Futures rewritten. Futures unknown. FFXIV Patch 5.4 – Futures Rewritten arrives Tuesday, December 8!" alongside a brand-new clip treating us to nearly three minutes of patch 5.4 footage. We've included that for you to eyeball further down the story.
As you can see, we get some snazzy new snapshots of the new main scenario campaign, Futures Rewritten, coming with the patch. The clip probably raises more questions about what we can expect from the brand-new adventure than it answers – but it looks pretty spectacular (and plenty action-packed).
As was previously detailed in the Final Fantasy 14 patch 5.4 notes, we know that the major update will also bring a new raid called Eden's Promise.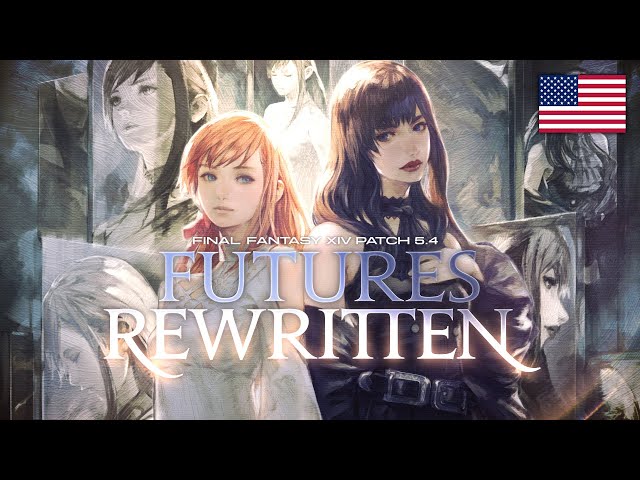 In developer Square Enix's latest Letter From The Producer livestream, producer Naoki Yoshida has revealed this will conclude the Eden storyline, and that all the questions previously left open-ended about Gaia and Ryne will be answered in it (according to a fan community translation in the Final Fantasy 14 Discord). Additionally, it seems – a little unusually – players will need to have finished the patch 5.3 main scenario quest to unlock the raid.
Futures rewritten. Futures unknown.#FFXIV Patch 5.4—Futures Rewritten arrives Tuesday, December 8!

— FINAL FANTASY XIV (@FF_XIV_EN) November 27, 2020
You can catch the latest Letter From The Producer stream on Twitch here if you want to find out more (it's in Japanese, but there are slides shown that include English language translations). Plus, you can check out the patch notes linked above to get an idea of all the goodies on the way on December 8.