17/11/2018 At the Letter to the Producer special preview at Final Fantasy XIV Fan Fest in Las Vegas, game director Naoki Yoshida unveiled the single-player focus of the new Blue Mage job.
When it comes to videogame keynotes, viewers will always be hoping for the "one more thing" announcement. These last-minute reveals are often the most exciting, the news that will ensure pandemonium in conference halls and Twitch streams. At the Final Fantasy XIV keynote at Fan Fest Las Vegas, fans were treated to two. The second of which is a brand new job: the Blue Mage.
Just as things were wrapping up on the briefing that revealed the game's third expansion, Shadowbringers, none other than the Square Enix CEO, Yosuka Matsuda delivered the news. Clad in an appropriately-coloured cloak, Matsuda lifted the lid on the new job with a teaser trailer showing off the new abilities and news that it, quite atypically, will be coming before the next expansion in patch 4.5.
The Blue Mage allows players to don flamboyant costumes and masks as they deal ranged DPS magic damage with their staff. That means that you'll be using that type of gear and role actions. However, while this is the third mage job to come to FFXIV, the blue mage will be the first "limited job".
The day after the Shadowbringers reveal Yoshida gave more detailed on what a "limited job" means. Essentially it means the Blue Mage is intended for players that want to play solo, and is less suited for party-based gameplay. That means that the Blue Mage-exclusive content, The Masked Carnivale will only be available for solo layers in this job. This content takes place in a Blue Mage-exclusive arena where your abilities must be used to exploit the weaknesses of the monsters you'll face.
We also know that the Blue Mage will not be connected to any class and that you'll be learning most of your actions from monsters. You do not need to be hit by these attacks, you just need to see them. The Blue Mage will "rarely" learn abilities, but you can have 49 unique ones on release, with 24 equippable at once. Your starting level is 1 and the level cap is 50 when patch 4.5 lands, but the latter will be increased with successive Shadowbringers patches. The best way to progress your Blue Mage is by defeating enemies in public areas.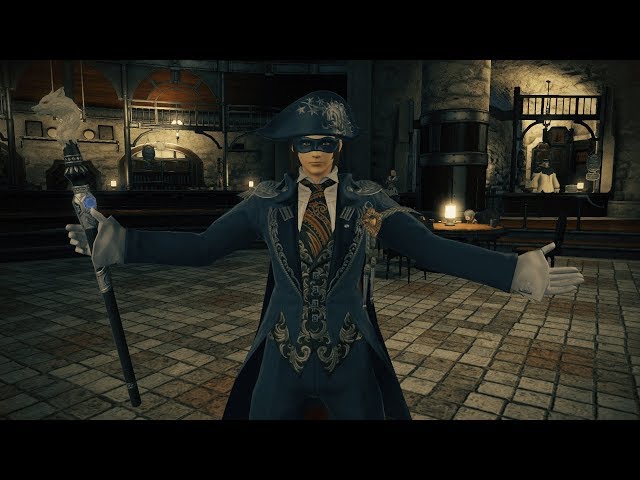 This single-player focus fits with many of the latest announcements coming to the game for patches 4.5 and 5.0. The 'Trust' system announced which allows solo players to invite select NPCs to join them in tackling tough Shadowbringers areas. There's also the New Game Plus feature, allowing players to tackle older story content as your higher level character, in a similar way to a single-player Final Fantasy instalment.
If any of this floats your Final Fantasy XIV boat, here's how to unlock Blue Mage. For now, patch 4.5 comes in two parts across next year. The first comes in early January, and the second – which includes the introduction of the Blue Mage – will drop in late March. The next patch also includes new main scenario and side quests, new instanced raids, an alliance raid, and more.
There are more jobs to come, too but we don't know any more than that so far. As part of the the opening ceremony briefing Yoshida announced that "multiple new jobs" would be on their way. This headline announcement was of course the Shadowbringers release date, however, which sees us visiting new areas, with a level cap increase and loads more. Final Fantasy XIV is already in our list of the best MMOs you can play on PC, but thing are shaping up to look much better by the time next summer rolls around.