The moment all Five Nights At Freddy's fans have been waiting for is finally here. The first official teaser trailer for the Five Nights At Freddy's movie has dropped, and everything shown thus far seems shockingly true to the horror game franchise's source material.
The film, set to release this year in October, will follow a security guard as he begins his career at Freddy Fazbear's Pizza restaraunt. As in the games, the poor worker has no idea what he has gotten himself into by working there until he experiences the horrors of his first night shift.
Plans for the movie adaptation of Five Nights At Freddy's have fallen through in the past, so the release of a teaser trailer has gotten fans especially excited. It has been almost a decade since the series' first game awed adults and children alike globally.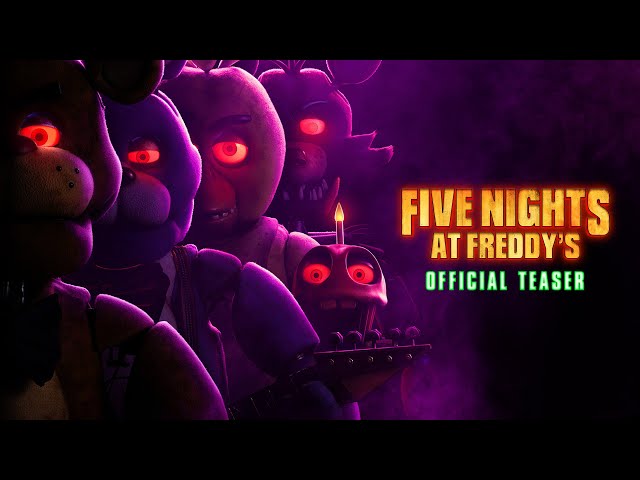 Josh Hutcherson will be taking the lead as the security guard, much to many a player's delight, and Emma Tammi is heading the project for Universal as the movie's director. The trailer offers a brief glimpse at the actor in his role, as well as other familiar recreations from the games.
With an eerie Freddy Fazbear's Pizza commercial leading the teaser right off the bat, and creepy animatronics on full display throughout, the movie adaptation seems to be on the right track as a faithful reimagining of the beloved game universe.
If you want to have a look at some of our other favorite survival games while you wait to see more of the Five Nights At Freddy's movie, be sure to browse through our list of best picks. You can also check out some more indie games to play until the film's release.