Curve Digital is a leading independent publishing label which has brought to market such indie gems as Bomber Crew and Human Fall Flat, and it's having a huge sale this coming weekend with prices slashed across its portfolio.
For The King, for instance, is a whopping 60% off, and thus is yours to keep for just $7.99 USD (£6.19 GBP). A challenging but charming strategic RPG, it melds the aesthetics and design sensibilities of a tabletop RPG with JRPG and roguelike elements to create something totally distinctive.
You play one of many adventurers who must answer the call of an embattled queen to protect her kingdom, Fahrul, from impending doom after its king is murdered. Your journey will take you across multiple procedurally generated worlds, across their oceans and deep into the caverns below, as you seek to stop the Chaos. Combat is turn based but fast paced, using a unique slot system for attacks and special abilities. This world-spanning fantastical adventure can be enjoyed alone, but truly shines in either local or online co-op.
You can watch the folks at Curve showing it off in the video below: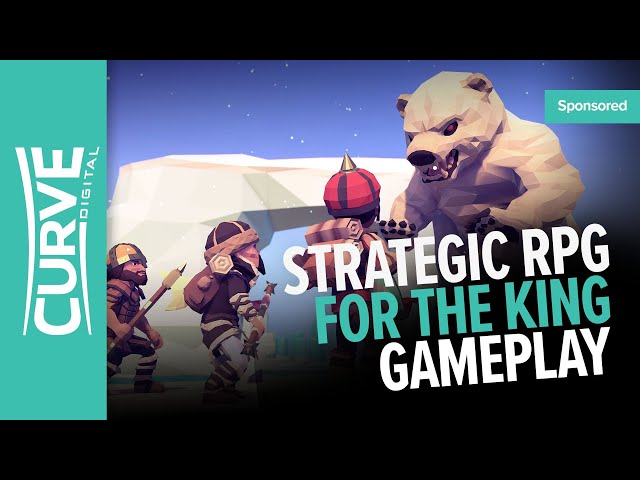 Tempted? You can pick up For The King on Steam here. If you prefer physics-based puzzle platformers, Human Fall Flat is also 60% off in Curve's sale. You can check out some gameplay of its brand-new Forest level, or win a chance to get into the exclusive playtest of I Am Fish, the lovely-looking Pixar-esque successor to I Am Bread.