If you're wondering what the Forspoken level cap might be, some enthusiastic fans of the Square Enix open-world game have seemingly run into it after ploughing many hours into the Forspoken demo. The Forspoken release date is just around the corner, so it's good to get an idea of how long it might take you if you're looking to max out Frey's abilities in the magical land of Athia that she's found herself in.
Several players report that after extensive time spent exploring the open world and tackling various enemies and missions in the demo version of the game, they found that they had hit a maximum level cap and couldn't get any higher, with the experience bar remaining empty thereafter.
The Forspoken level cap in the demo is level 99, as noted by several players on YouTube and Reddit who have reached it. It's worth remembering, of course, that this demo is just a small chunk of the game, so it's certainly possible that you might be able to get higher than this in the full release. However, the commenter who posted to the Forspoken subreddit remarks that they spent "40-50" hours getting to this cap, which seems like a fairly solid time investment to us.
It's also worth noting that after unlocking all the available spells, they still have leftover mana to spare. Another player who reached the cap shared some gameplay of their level 99 character in action with all the available demo spells, which you can watch below.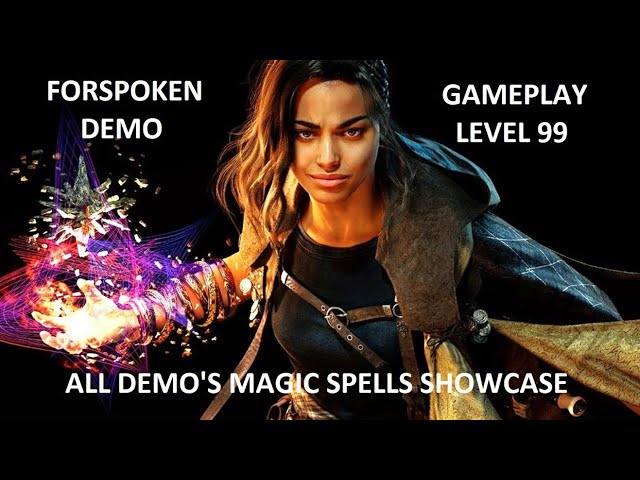 It has been revealed that the Forspoken Steam version includes Denuvo anti-piracy software. Meanwhile, Square Enix recently released a Forspoken trailer focused on Frey facing her fears. Check out more of the best action-adventure games on PC in the meantime, as well as plenty more big upcoming games to look forward to in 2023.