Square Enix is facing backlash over Forspoken PC specs, as hitting 4K 60fps could be a nightmare. Developer Luminous Productions reckons you'll need a relatively new Nvidia GeForce graphics card just to play at 1440p, and players aren't thrilled about the prospect of better performance on a PlayStation 5.
If you're eagerly waiting for the next best RPG game on PC, you've likely got your eye on Forspoken. Sadly, while the fantasy adventure could appeal to Final Fantasy fans and action role-playing veterans alike, getting it to actually run on your rig without looking like something from 2007 looks to be a chore.
Forspoken system requirements are causing a ruckus over on Twitter, and potential players already have concerns about optimisation. If you've already checked them out, you'll know that something on par with the RTX 3070 is required to play at 1440p 30fps, paired with an Intel Core i7-8700K CPU and 24GB RAM – a combo that should be capable of better performance.
Naturally, PC enthusiasts are already poking holes in the developer's recommendations, as they raise more questions than answers. For starters, there are no example settings in sight, so it's hard to tell whether features like ray tracing and ultra textures are contributing to the RPG's high-spec demands. It's also unclear if Nvidia DLSS could boost fps further, or if the spec list already takes the AI upscaler into account.
It's not just recommended specs that are subject to scrutiny, as Luminous Productions says the Nvidia RTX 4080 and AMD Radeon RX 6800 XT will run Forspoken at 4K 60fps. There's a significant spec difference between the two graphics card options, not to mention the fact the latter released two years ago.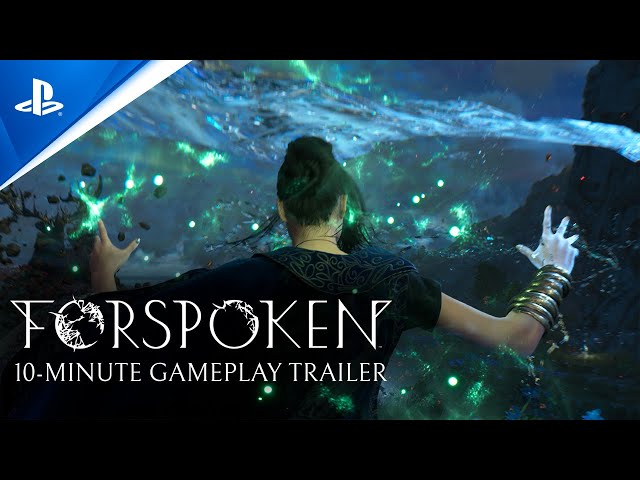 PC system requirements can and should help you run the latest games with ease, but Square Enix's specs are arguably causing more harm than good. Ultimately, we'll need to rely on the best Forspoken settings on PC to balance frame rate, fidelity, and resolution, as Luminous' recommendations aren't painting a complete performance picture.