Wondering what to do when you visit the new Fortnite Agency HQ or struggling to open the vault there? It's a new season of Fortnite, which means there's a shiny new point of interest on the map that's attracting half of every lobby, partially on the lookout for new activities to get stuck into, but mostly on the hunt for loot – and there's a lot of high tier loot to be found at Agency HQ if you know where to look.
First off, if you haven't yet visited this new POI, it's located on the small island right in the centre of the new map where all the rivers converge. Once there you'll spot a very obvious spy base with a tall multistory building, a helipad, and some other small buildings scattered around the island. Beware though, as it's a hostile environment packed with henchmen to defeat and even a boss called Midas.
There's lots to do and see in this base, and we're only just scratching the surface of it, but we've uncovered a secret vault that's packed with loot. So if you want to get your squad off to the dream start in battle royale then here's how to defeat the Agency boss and open the hidden vault.
Fortnite Midas boss
If you drop into the Agency, the easiest way to enter is straight through the hollow centre of the building. Once you hit the floor use the surrounding chaos to escape to some side rooms, collect some basic weapons, and prepare for a boss fight.
Midas can be located anywhere in the area, but we found him in the main lobby of the building. He's easy to spot as he's covered in gold and has a golden SMG. Don't rush to defeat him as there are lots of security cameras with deadly turrets, enemy henchmen, and greedy players. Bide your time and wait for most of the threats to be cleared out before making your move.
He doesn't have a huge amount of health so he should go down pretty easily. Once he's down grab his golden Tommy Gun and his ID Card, which is a legendary item that works a lot like a treasure map from the pirate season.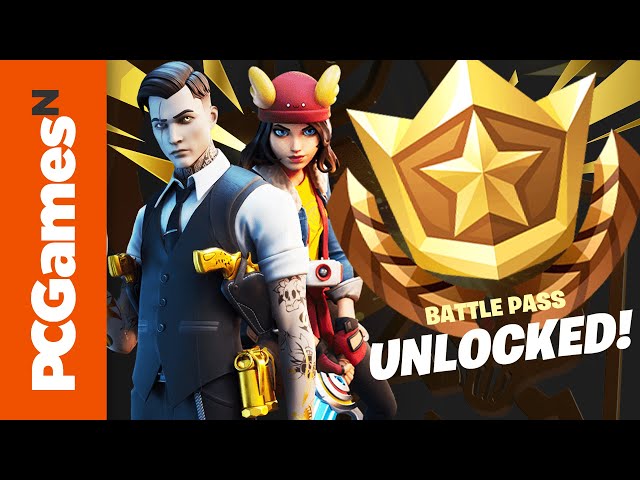 Fortnite Agency vault
This should point you in the direction of the hidden underground vault, allowing you to open it. From the lobby, head down a western corridor and look for a downstairs staircase on the right side. Make sure you have some building materials with you as you descend as there are two deadly turrets; block off their view by building walls. Next, look for the ID scanner next to the vault door and interact with it. This should open up the vault door, allowing you to run it and open up all of the chests.
There are still a couple of Agency mechanics we're investigating so check back with us later for a more thorough breakdown of how this new area works. In the meantime, we've got a guide on the two new Fortnite factions, where to land at Lockie's Lighthouse, Apres Ski, and Mount Kay, and the best Fortnite skins – plenty of reading material while you wait.