One of this week's challenges in Fortnite asks us to search between the basement film camera, snowy stone head, and flashy gold big rig locations to earn ourselves a Battle Star – and hopefully some shiny Fortnite skins. Working all of that out in the heat of battle while the storm closes in is no simple task, especially when a B.R.U.T.E is waiting to stomp you into the snow.
If you know where to go, this is a quick and easy Battle Star to add to your collection. You don't need any skins, emotes, or sprays from the Fortnite Season 10 Battle Pass, which is sometimes required. All we need to do here is find one location – much like two weeks ago where a challenge required us to visit a Fortnite memorial cube in the lake or desert.
Of course this is a part of this week's Blockbuster challenges – just like another Fortnite challenge that asks us to find a hero mansion and abandoned villain lair. For now, though, let's pick up this easy Battle Star. Here's where to search between basement film camera, snowy stone head, flashy gold big rig.
We're only visiting one location for this one so you can do all your prep in the waiting area. Simple pull your map out and set a marker for the snowy hill that's north-west of Shifty Shafts. You can find it marked on the map below.
As you float on down to challenge completion town, you should see your reward glowing in wait, hovering over a slightly muddy patch in the snow. Pick it up, and you will have completed the challenge. It's as easy as that.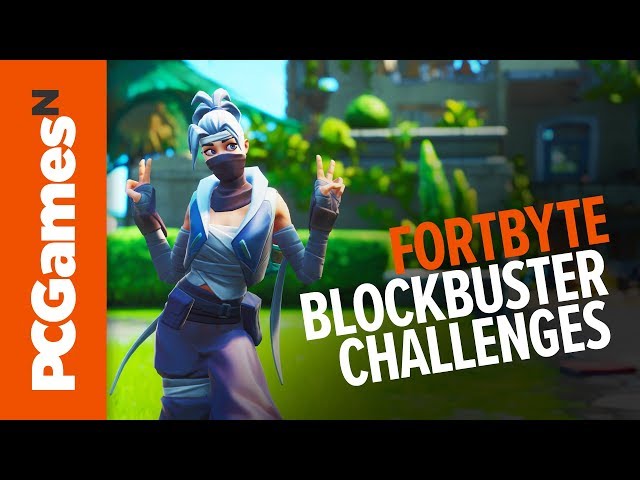 And there you go, where to search between basement film camera, snowy stone head, flashy gold big rig in Fortnite.
We may have taken the challenge out of this somewhat by darting straight for the finish line, but we would rather this than being sat on by a big mech, thank you very much.