The Fortnite Chapter 2, Season 2 release date is here, and now we know what the battle royale game's next theme is all about. Here's a clue – think 'James Bond'. That's right, the new chapter brings the theme of spies and secrecy to the Fortnite universe, which means, as developer Epic announces: "Suit up, it's time to infiltrate, extract information, and take back the Island."
That's according to a couple of new Fortnite Chapter 2, Season 2 trailers the studio has unveiled today, giving us a good look at what we're in for this round (take a peek for yourself below). The first, titled the 'Top Secret launch trailer', introduces the theme, as well as some of the new skins that arrive with the update, both up for purchase in the in-game store as well as those included with the new Battle Pass.
Speaking of which, the second trailer takes a look at the new Battle Pass, announcing: "Welcome to the agency. You come highly recommended." It introduces the new unlockable 'Hideout' and some brilliant new skins. Sorry, agents. Meet Meowscles, for example – a "feline enforcer that can take some serious licks". Or Midas, a "mastermind with the golden touch".
Plus, during the new season you'll get to "complete missions to earn a bonus variant for your battle pass agents: Ghost or Shadow". You'll need to "choose wisely", Epic says. Hmm. According to the video description, there will be "over 100 new rewards including outfits with bonus styles, emotes, wraps, and more" this new season, too.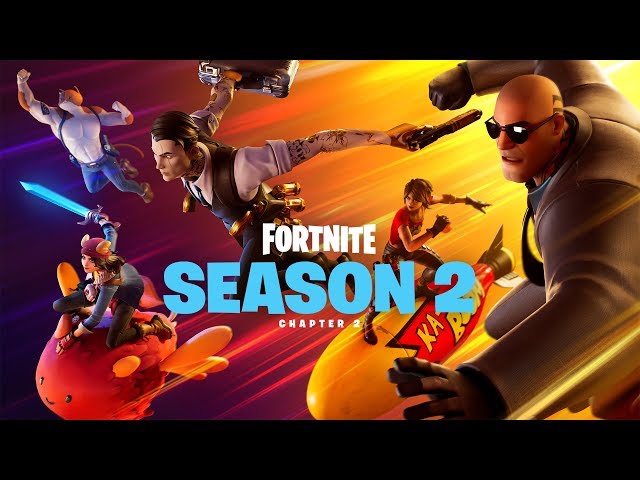 There are also "limited time operations that will change the fate of the island – forever". Gulp. Take a look below.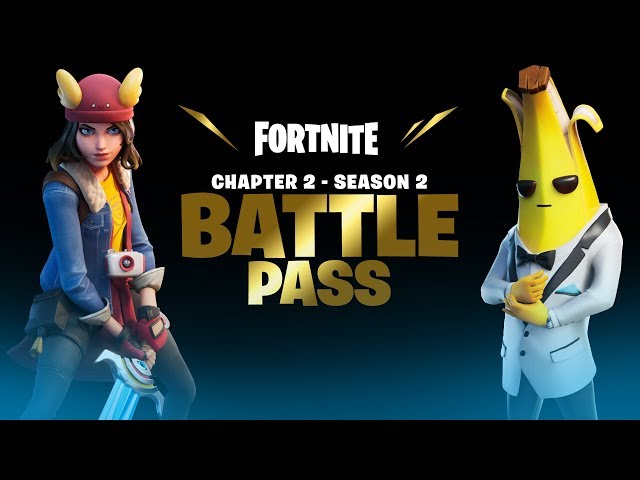 As spotted by Squatingdog on Twitter, it seems there are also some map changes in store, with what looks like a new (pretty large) base in the centre island, an oil rig near Slurpy Swamp, and a couple of other smaller additions in the H6 and B1 areas.
New Season, New Map! pic.twitter.com/W8XhH9ALl1

— squatingdog (@thesquatingdog) February 20, 2020
And if that wasn't enough, a very special guest also seems to be heading to the game this chapter – none other than Deadpool. Look out for him at the end of the above trailer. He's the one rejoicing in a pile of silver V-Buck coins. Oh, he's also behind that spinning bookcase, offering a very on-theme tux to Peely.
It's not clear when he'll arrive just yet as the trailer only reads: "Battle Pass now. Deadpool later. Maximum effort!". Guess we'll have to wait and see, then.
Fortnite Chapter 2, Season 2 is live to play right now, so go get stuck in.