When was the Fortnite Chapter 2 Season 3 release date? This was initially delayed well past its original April 30 release, in what Epic was calling an "extension" for Season 2. However, it did come out a few months later, along with its summery Splashdown theme.
Epic never provided any specific reason for the delay in the official announcement, but if we were to guess, it was due to complications in the changing working landscape during the COVID-19 pandemic. Other online games had updates delayed because of this, with Elder Scrolls Online's Greymoor expansion getting pushed back one week, while Final Fantasy XIV patch 5.3 faced a non-specific delay. So eventually we did get the answer we were looking for, in that Epic finally announced when Chapter 2 Season 3 was coming.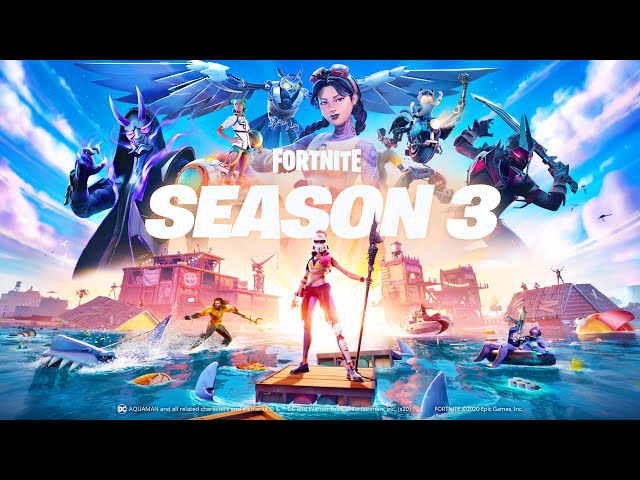 Fortnite Chapter 2 Season 3 release date
The Fortnite Chapter 2 Season 3 was Wednesday, June 17, 2020. This was over a month after the original planned launch date, as the release was delayed by another week. Epic said, "we have multiple game updates on the way that will deliver fresh gameplay, new Challenges, bonus XP, and a couple more surprises up our sleeve" as we head into a delayed Fortnite Chapter 2 Season 2 end date.
For now, if you need any help with the current season's challenges, then here's our guide to finding all of the Fortnite golden pipe wrenches and where to bounce off giant Astro heads.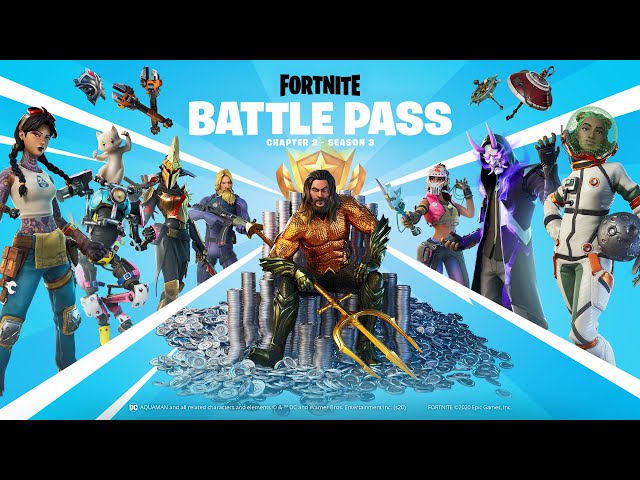 Fortnite Chapter 2 Season 3 theme
Fortnite Chapter 2 Season 3's theme was 'Splashdown' and saw the entirety of the island become a flooded paradise, with boats being a major method of transportation, though choppers and cars also featured heavily in non-flooded areas.
The battle pass also included several characters, including Kitt – a moggy controlling a motorized mech, and the mechanical marvel Jules. Aquaman was the guest character found in the highest tier rewards for the battle pass. Players could also customize their umbrella with unique designs, such as a lifeboat ring shaped like a donut with a purple Burgy decoration.
When was the Fortnite Doomsday event?
Epic did share more details on the Doomsday event called The Device, which helped to make sense of those countdown clocks scattered around the Agency at the time. The Device event started on June 15, and its ramifications after the Fortnite Chapter 2 Season 3 release date changed the Fortnite map forever, but it has since gone through many iterations since then.