Since its launch in late 2018, Fortnite's Creative mode has seen some pretty exciting mini game and map creations, courtesy of its players. These have included mini golf, Lord of the Rings' Helms Deep, and even the Dust II map from Counter-Strike: Global Offensive, recreated in the game. Now, one YouTuber has added something truly impressive to the list – a recreation of the complete overworld and nine accompanying dungeons from the original The Legend of Zelda.
User Mustard Plays has posted a video on YouTube (via Polygon) showcasing his creation, which you can check out below – and you definitely should, because it's spectacular. Players must tackle dungeons and collect pieces of the game's iconic Triforce to open the gate to the final level, which throughout includes parkour, death run, and puzzle aspects that look like a lot of fun. While of course it's all represented in Fortnite's own art style, the map really captures something of the feel of old-school Zelda.
Mustard runs through the map in quite a lot of detail in the 21 minute-long video, taking you through dungeons in sequence, with even his player character kitted out in a Zelda-inspired green suit and shield.
Collect all pieces of the Triforce and you win, with a gnome and a victory message waiting for you at the end. If you're keen to see the map for yourself, you can check it out below.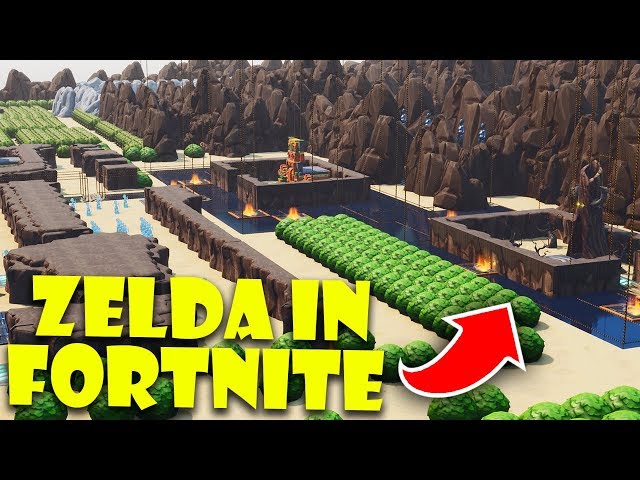 What is the Zelda Fortnite creative code?
If you're keen to head to Hyrule and take on the Legend of Zelda's dungeons in Fortnite, the creative code is 2326-3456-6999. In the video description, Mustard says he has "been working on this map for a while and had SO much fun making it" – now perhaps you'll have as much fun playing it.
If you're keen to get started building some of your own mini games you might find our Fortnite Creative mode guide helpful, or you can see our list of the best creative codes if you want to see what's already out there.