Looking for Fortnite Forbyte 13, but not sure where the hidden location from loading screen 2 is? Fortnite season 9 is upon us and among the many new challenges players need to keep track off is the new Fortbytes challenges. There are 100 of these in total, and while many of them task players with gaining XP and placing in the top 10 many times over, a few of these computer chips are secreted away waiting to be discovered by dedicated mystery solvers.
We've already tracked down the Fortnite frozen island Fortbye, so read our guide if you've yet to grab that one, but this next one is a lot trickier to find. Why? Well, the clue provided tells players they need to find the hidden location in the loading screen 2 in order to find Fortbyte 13, which traditionally involves completing a bunch of challenges in week one and two. However, thanks to dataminers the season 9 week 2 loading screen has already been found and its hidden location spread far and wide across the internet.
So join us as we point out exactly where to drop and search in order to grab an easy Fortnite Fortbyte to add to your collection.
Fortnite Fortbyte 13 location
You'll need to set your sights on the southeast portion of the battle royale map. To be more specific, you need to go south of Paradise Palms and head to the trio of dinosaur statues. Once you're there look for small wooden building with white walls and head around the back of it where you'll spot a portable toilet that appears to be bursting at the door. Here's the exact spot on a map.
Head over to the portable loo and hold E to search it and you should get a new Fortnite Fortbyte puzzle piece.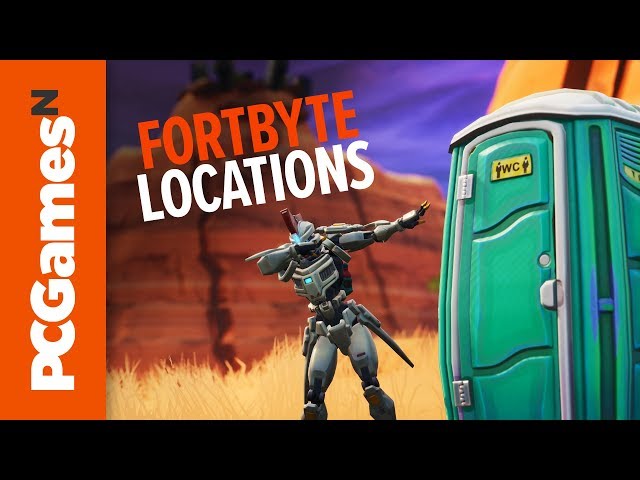 Amazingly, you don't have to wait until week 2 or complete any weekly challenges for this to spawn, making it a great puzzle piece to grab if you're feeling lazy at the start of the season.