Where is Fortbyte 21 in Fortnite? And, while we're at it, where is the Fortnite metal llama building in Epic's battle royale game? Yep, it's that time again: time to find your next hidden computer chip within its perilous island.
As you'll probably be tiring of reading by now – since you've been doing this daily for over two months now and the Fortnite season 10 release date is rapidly approaching – this is the latest part of the Fortnite Fortbytes locations challenges, that each day see you looking for a new puzzle piece to slowly reveal Bunker Jonesy's secretive exploits. And the next one to find Fortnite Fortbyte 21.
So, as the challenge clue states, we need to track down its location within a metal llama building in Fortnite. Unlike some of the others stages in this challenge strand, you don't need any special emotes or Fortnite skins equipped in order to get it done. So, without further ado, let's depart the Battle Bus in the direction of Junk Junction to go and get it.
Fortnite Fortbyte 21: metal llama building location
Junk Junction might not exactly be the most popular dropping point on the map, but it certainly will be at the moment. The metal llama in Fortnite is found in the northwestern corner of the map beyond the scrapyard. It towers above everything else – you can't miss it.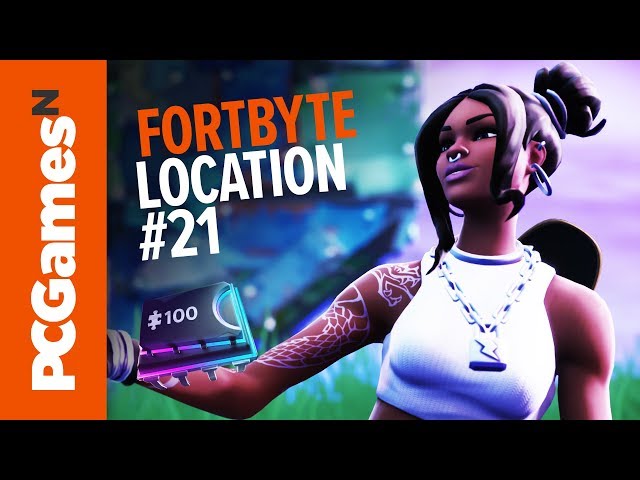 But, when you get there, your best bet is landing on the building itself: if you don't you're going to have to build your way up as the latest byte is inside it. The video above shows you precisely where you need to be, which is in the middle of the staircase between its floors.
Fortbyte fever:
Fortnite Fortbyte 29
Fortnite Fortbyte 27
Fortnite Fortbyte 33
And there you go, that's how to get Fortnite Fortbyte 21. Remember, if you've got the 90 puzzle pieces required for you to get the special skin, so make sure you find the multiple Fortnite Singularity styles hidden across the island and keep cranking out those bytes so you can unlock stages 2 and 3 after scavenging 95 and 100 of them, respectively.