Another Fortnite Fortbyte has unlocked today: it's Fortbyte 30, and the clue tells us it's found somewhere between Haunted Hills and Pleasant Park. Picking it up will uncover yet another piece of the Season 9 Fortbyte challenge image, which we're hoping provides some new information on what's been happening this season.
But where do you go to find Fortbyte 30? Like the rest of the Fortnite Fortbyte locations, we've got this one pinned down for you so you'll be able to make a beeline for it as soon as you're off the battle bus. Fortunately, Fortbyte 30 isn't one that requires you to use a special piece of equipment – you can just pick it up no matter what tier your Battle Pass is at right now. The trick, of course, is knowing where to go, and with a relatively wide search area to cover with Fortbyte 30, we'll probably be able to save you some time.
If you check your map, you'll see that Haunted Hills and Pleasant Park are located in the northwest quadrant of the island. There are large hills that frame the path between the locations, and we'll be heading into that gap to search for Fortbyte 30.
Drop your marker right at the western edge of grid square C3 once you're on your way into a match. You'll be looking right around the spot shown in the video below.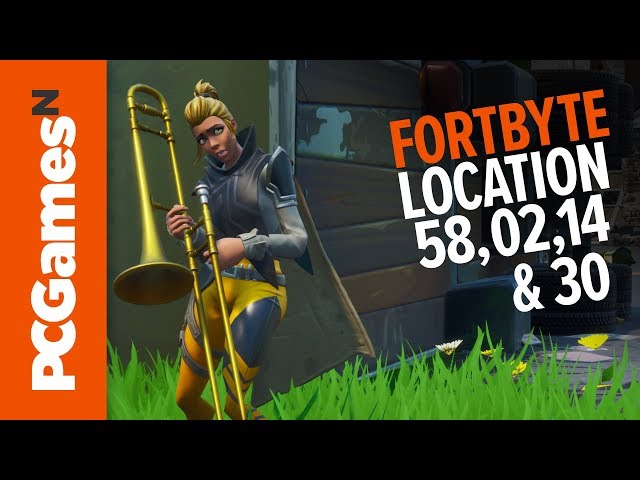 You're looking for a pair of tall pine trees. Fortbyte 30 is on the ground right between them, and you'll be able to see it from quite a ways off. It's a fairly open area, so make sure the coast is clear when you run over to pick this one up.
More on Fortnite:
Fortnite Fortbyte 7 location
Fortnite Downtown Drop challenges
The best Fortnite skins
There you go, you've found Fortnite Fortbyte 30, somewhere between Haunted Hills and Pleasant Park. Be sure to check back here if you find yourself stumped on any of the upcoming Fortbytes, or if you want to make sure your collection is up to date.