Where is Fortbyte 7 in Fortnite? And, while we're at it, where is the Fortnite Rocky Umbrella inside which we need to use the Cuddle Up emoticon? Yet another computerised puzzle piece has gone live in Epic's battle royale game, and we're here to help you track down each and every one.
If you're not up on the latest mystery that's hit the game, the Fortnite Fortbytes locations challenges see players hunting for various 'bytes', or puzzle pieces that slowly reveal a secret image in the relevant menu screen. And, in this guide, we're helping you find Fortnite Fortbyte 7 inside a rocky umbrella. Just in case you've come here looking for Fortnite Fortbyte 72, this isn't it, but luckily we have a guide for that, too.
If you haven't got the map memorised by now, you might not be entirely sure of where to land for this latest piece, so we're going to show you exactly where to go. We'll be heading over to the north-west corner of the map south-east of The Block but, for future reference, the Fortnite rocky umbrella location is just a hole – it's not going to protect you from the rain all that much. Either way, here's where to find Fortnite Fortbyte 7 in a rocky umbrella.
Fortnite Fortbyte 7: where to use Cuddle Up inside a rocky umbrella
Before you depart the Battle Bus, however, you're going to need the Cuddle Up emoji. You get this in Battle Pass tier 8, which the vast majority will have reached by now. It's a free bit of cosmetic loot, but these specific challenges are only available to owners of the premium pass for season 9.
Next, take a look at the screenshot above which shows you where the Fortnite rocky umbrella location can be found. Once you're there, Fortbyte 7 is found on the southern side of this divot on a raised platform. It will remain transparent until you activate Cuddle Up.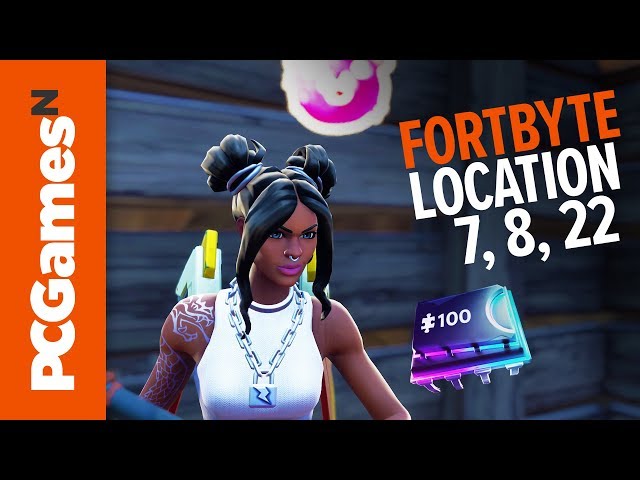 And there you are, now you're one step closer to discovering the secret narrative behind Fortnite season 9 with Fortnite Fortbyte 7 inside a rocky umbrella. You've got more to do, of course. so check out our video on how to find numbers 8 and 22 in the video above. You might well still be drenched, but at least you've got a nice puzzle to distract you as you dry off by the fire.