Where is Fortbyte 8 in Fortnite? You're going to need to find the Fortnite Fortbyte location found within Junk Junction in order to fill in this next piece of the puzzle. We imagine this isn't the most common place for you to drop in Fortnite, but it will be now that the most recent hidden byte has cropped up there.
In case you're not in on the emerging battle royale mystery surrounding this latest season, the Fortnite Fortbytes locations challenges see you tracking down 99 different puzzle pieces that will eventually reveal a clue as to the wider narrative driving Fortnite season 9.
Fortnite Fortbyte 8 sees us searching the game's north-western scrapyard for this elusive bit of loot, so we're going to show you exactly where to go. Then, we're going to help you out with finding some more, since we don't want you to miss out on the latest Fortnite stories. So, without further ado, here's where to find Fortnite Fortbyte 8 within Junk Junction.
Fortnite Fortbyte 8 location: where to search within Junk Junction
So, as we've mentioned already, you're going to be heading to the game's piles of scrap cars to find Fortnite Fortbyte 8. More specifically, you need to enter Junk Junction's main building, on top of a curled-up mattress. If you need more of a hand, you can see what the exact spot looks like in the screenshot below.
It really is as simple as that: some of the other Fortbytes require you to drop down from the Battle Bus with friends or have a certain cosmetic equipped, but not this time.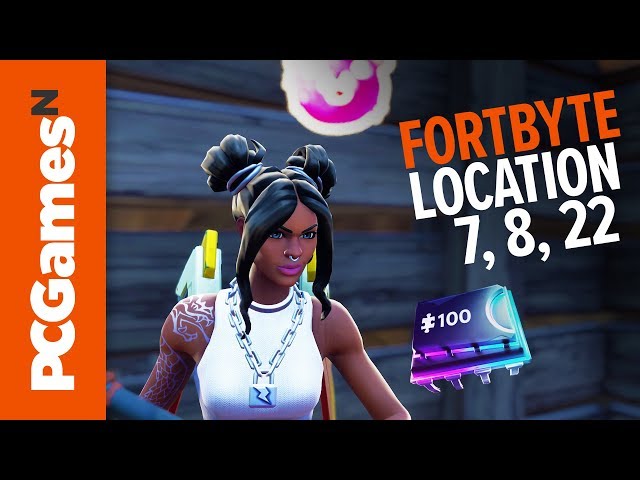 So there you go, that's where to find the Fortnite Junk Junction location and Fortbyte 8. If you need help with the previous one that's landed, check out where to find numbers 7 and 22 in the video above. For now, we join you in speculating whatever mysterious secrets are hidden away in Fortnite's wider story.