Where is Fortnite Fortbyte 81? Where do you search in the daytime near a mountain top cactus wedge? Another day, another computer chip has landed to help you figure out the latest development in the wider narrative arc of Fortnite season 9.
Some of the other Fortnite Fortbyte locations challenges have you needing to equip a certain Fortnite skin, spray, or have a team ready with you to unlock a puzzle piece, but this time you have to access in the daytime near a mountain top cactus wedge to get Fortnite Fortbyte 81.
So, for starters, you need to make sure you're dropping from the Battle Bus in the daytime, so make sure it hasn't got dark out before attempting this particular puzzle piece hunt. As to where you need to go specifically, you need to travel south-east of Paradise Palms. So, here's where to find Fortnite Fortbyte 81.
Fortnite Fortbyte 81: where to search in the daytime near a mountain top cactus wedge
So, as we said you need to be heading over to the desert biome in the south-east corner of the map to find the latest piece of this confounding puzzle. South-east of the main desert settlement of Paradise Palms is a mesa, or a flat-topped hill with steep sides. You can see it better on the screenshot and map below.
As you can see, on the southern side of the hill is the puzzle piece sitting inside what looks like the rib cage of a now-deceased beast, right near the Fortnite cactus wedge. Sidle up to it and add Fortnite Fortbyte 81 to your burgeoning collection.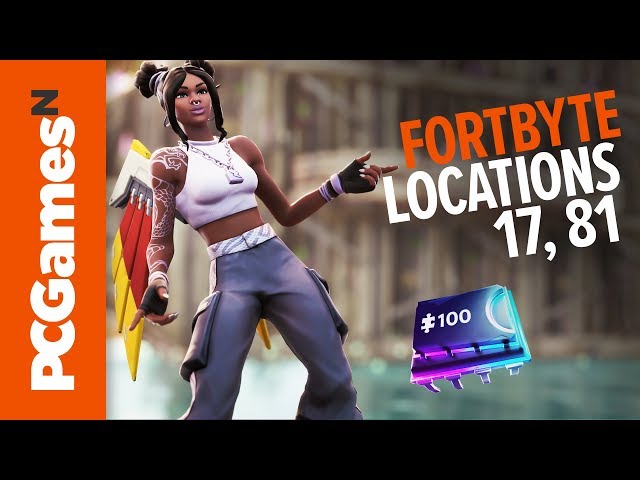 So there you go, that's where to search near a mountain top cactus wedge in the daytime. You've got plenty more of these pesky little clues to get if you want to complete this intriguing set of challenges, so check out the video above that will help you find 17, too. Other than that, you have some Battle Tiers to reach and XP to gain, so get grinding.