Fortnite Season 8 has only just begun, but a new item has already made its way into the game. But while most of the game's new additions are designed to help you see off your opponents or move around the map, the latest arrival has a very different purpose.
The new item, which showed up in 'Coming Soon' section of the game's login page, is called Buried Treasure. Somewhat unsurprisingly, it's a pirate-themed treasure map, with an X marking the location of hidden loot on a simple drawing of the Fortnite Island.
Once you've found a map, you'll be directed to the treasure, although it's not clear exactly how the item will work. It's possible that the new weapon will direct each player to their own reward, but it's more likely that everyone will be competing for the same loot. That's based on information from dataminer Lucas7yoshi, who's uncovered a special chest, which seems to provide improved loot, more akin to what you'd find from a supply drop than a traditional Fortnite chest.
A lot of this info has been previously hinted at by Epic. Both Buried Treasure and those new chests appeared in Fortnite's Season 8 cinematic trailer, and the chest has also shown up at both The Block and in the Season 8 loading screen.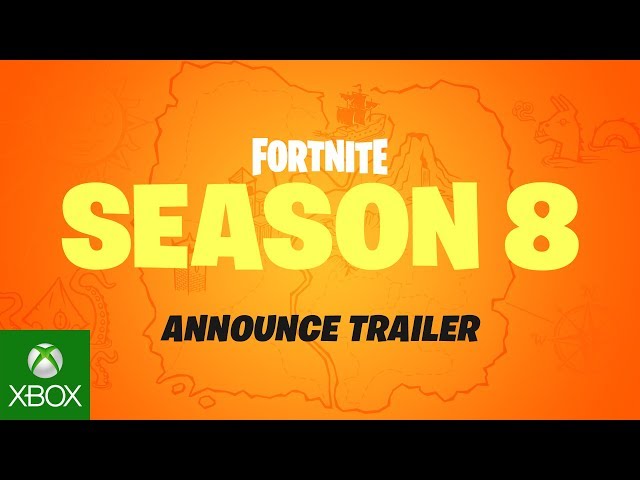 We don't know when the new item will arrive, but if it's in the Coming Soon screen, it's pretty likely that we'll get to see it at work some time later this week.
Avast: Here's where to find Fortnite pirate camps
Elsewhere in Fortnite, Epic is facing yet another lawsuit, while Season 8 has been busy changing up the face of the game. As well as a new volcano-filled map, the game now offers Party Assist, which should help you speed through those trickier challenges. If that weren't enough, there's an Apex Legends-style ping system, and evidence even points to the arrival of a respawn system – references to a Fortnite 'Second Chance' system have been found throughout the game's files since the beginning of the new system.