Yet another brand-new item is on its way to Fortnite Battle Royale. According to an update to the game's intro page, the Port-a-Fortress will be heading to the game some time soon.
As the name suggests, the Port-a-Fortress is something of a bigger, better brother to another Fortnite item, the Port-a-Fort. That's a throwable item, that, when it hits the ground, immediately explodes upwards into a towering metal structure, complete with platforms to shoot from at the top, a door at the bottom, and tyres to help you bounce up and get a good vantage point.
The Port-a-Fortress fulfills a similar role to its little brother. As you can see from the video towards the bottom of this article, once thrown, it springs up into a huge structure, three units across and four tall (much bigger than the 1×3 Port-a-Fort). As before, there are ramps at the top of the structure to give you a good view, but the Fortress is also kitted out with Bounce Pads to make getting down (or dropping onto your opponents) easy.
As to what'll be inside, we can't yet tell, but part of me thinks that it won't just be empty space – it doesn't seem Epic's style to 'just' make a bigger version of an existing item. Take the Shockwave Grenade – it fulfills a similar purpose to the Impulse Grenade, but with a few extra features that mean it's not just a straight swap. I imagine the Port-a-Fortress will offer something similar, adding some interesting structures to play around once you're inside.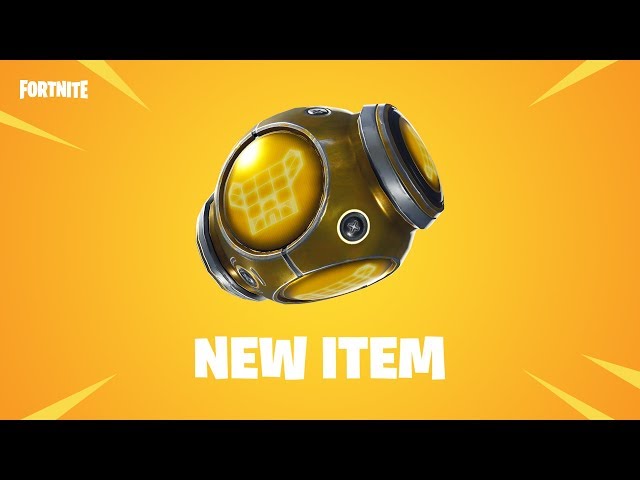 Whether the Port-a-Fortress means the end of the Port-a-Fort isn't apparent just yet. In my experience, the latter isn't currently all that popular, but the different rarities could mean that the new item doesn't entirely overshadow it.
We don't know exactly when the Port-a-Fortress will arrive, but with Fortnite Season 6 just around the corner, I'd put decent money on it showing up whenever that new season kicks off. Currently, it's thought that that will be around the end of this week, so keep your eyes peeled.