Fortnite Season 6 has arrived, and, as ever, the battle royale's map has undergone some changes. The Fortnite Season 6 map changes aren't as drastic as some previous season have offered, but there are still a few new things to check out.
Most obvious for any payers dropping in is the enormous floating island at the centre of Loot Lake. The volcano that was rumoured to be replacing the lake doesn't seem to have arrived, but there's a very dramatic whirlpool underneath the island. Falling into it sends you flying into the air, giving easy access to the island and its new loot spawns, and allowing you to get down safely.
Another set of changes can be found around the runes that Kevin the Cube printed as he wound his way across the map. Each rune is now surrounded by a corrupted area, with loot spawns and new Shadow Stones, which allow players to go temporarily invisible and phase through walls. There are seven corrupted zones spread across the island, each with some natural rock cover similar to those thrown up when the meteor hit Dusty Divot.
Elsewhere, Haunted Hills has had a makeover too. As well as the traditional graveyard, there's now a towering castle sat atop the hill to the east of the location. It's a towering creation, similar in aesthetic to Tomato Temple, but doesn't offer all that much protection. It's also very high up, meaning you'll need to be careful not to fall to your untimely demise.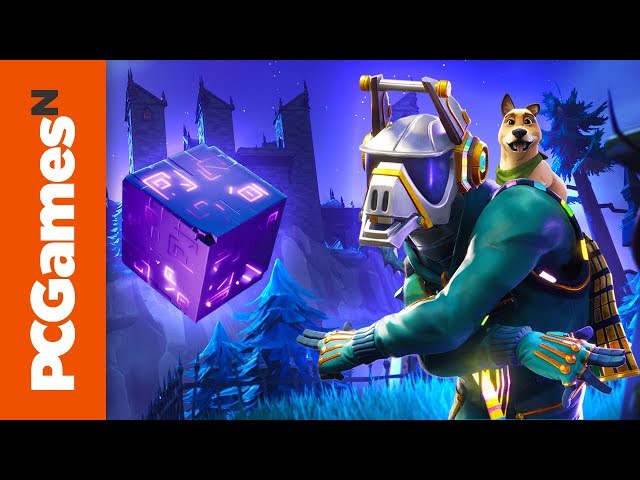 Wailing Woods has also seen some new developments. There are now three cabins in the wood (but not the creepy kind). Each of those offers a basement to explore, but the real highlight comes from the hut in the maze, which opens up into a huge underground bunker.
Finally, Fatal Fields has had a bumper harvest, and those once-empty fields around the farm are now full of corn crops. They tower above players, and you can run through them while making almost no noise, making for some very useful hiding spots.
If you want to see more tune into our Fortnite season 6 livestream at 4pm-5pm BST today. Moreover, the Fortnite Season 6 patch notes hint at some more changes, but they're likely a lot smaller. I'd imagine that several of these tweaks will continue to develop over time, as the vortex continues to whirl and the autumn harvests make way for winter. Epic is almost constantly updating the game, so expect further changes to arrive in the near future.