The Fortnite Shifty Shafts treasure map challenge is a key part of your weekly tasks in Epic's battle royale game and it nets you a cool ten Battle Stars, or the equivalent of a whole Battle Pass tier. You can earn them in a flash, too, so we're here to help you follow the treasure map found in Shifty Shafts.
Veteran challenge hunters will know the drill by now: a Shifty Shafts treasure map will appear in the location south of Tilted Towers which will give you a clue as to where the hidden Battle Star is. Then you can progress through Epic's premium pass which can net you cool Fortnite skins and cosmetics on which you'd normally have to spend Fortnite V-Bucks.
But your work isn't done there when it comes to your Fortnite week 9 challenges. If you want to get even more goodies from the Fortnite Road Trip week 9 challenge, you're going to have to have yourself a Fortnite dance off with another player near Loot Lake, too. And, what's more, you can also try the new The Getaway LTM to complete your bonus Fortnite High Stakes challenges. But, back to business: here's everything we know about the Fortnite Shifty Shafts treasure map location.
Fortnite Shifty Shafts treasure map location
The Fortnite Shifty Shafts treasure map location was first discovered by ShuffleGamer on YouTube, so all credit to them. The location in question is on top of a raised rocky area south west of Dusty Divot. We've marked the location on the map below and we with a video showing you exactly where to go.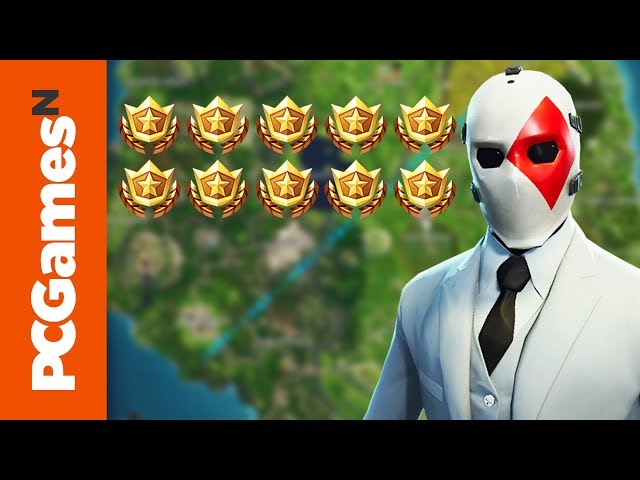 The treasure isn't on the tallest part of the mountain, but it is on the raised part of it just to the south of the campsite. Landing there straight away will be the easiest way to do it as, if you don't, it'll be a frustratingly chaotic scramble for materials to build up to it. That's especially the case immediately after the challenges are active: plenty of tricksy players will be ready to pick you off for some free kills.