Where is the giant face in the desert in Fortnite? Now, if there were a normal game, that would be a very odd question to ask. But, crucially, this is Fortnite, so this is actually an entirely unsurprising query to have. So, let's get started with trying to find the Fortnite desert giant face.
We feel pretty sorry for this large-visaged soul, so we're going to help you find out where you can at least pay this presumably dry-mouthed individual a visit. We're not saying you should try and rescue it – we imagine they're pretty damn heavy – but at least bring some water for the desert giant face in Fortnite.
Of course, this is one of your Fortnite season 8 week 1 challenges, so that means we have a new season to celebrate. On top of the fact that your friends can now help you complete your weekly challenges with the new Fortnite Party Assist feature, there is also a new map full of new lava-spewing named areas to explore. But, before we get to all that, here's what we know about the Fortnite desert giant face.
Fortnite giant face desert location
To help you start your new Battle Pass with a bang, here's where you can find the desert giant face. The face can be found in the desert biome – obviously – and the face is cut into mountain with the Fortnite crown of RVs on it. That's to the east of the large unnamed settlement. Here's a map and screenshot below.
Of course, there are two more Fortnite giant faces to be found, so below you will find our guides for them, too:
Complete the set:
Fortnite jungle giant face location
Fortnite snow giant face location
So, that's where to find the Fortnite giant face in the desert, but you've got an awful lot more to get your build-happy hands on now that the new season has landed. Speaking of which, watch the video below for a tour of all the new Fortnite Season 8 Battle Pass skins: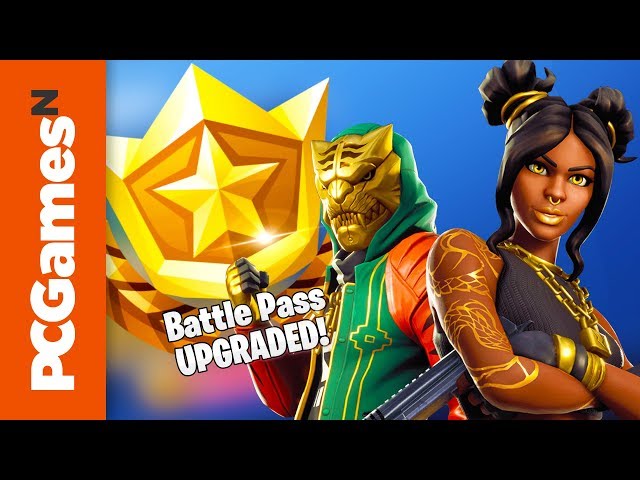 Besides the new Lava to get scorched by, you've also got some Fortnite Volcano Vents locations to find and some Fortnite Pirate Camps to visit. For now, happy eighth season of Epic's world-conquering battle royale game.