Struggling to figure out how to open doors locked by a Fortnite ID scanner for this week's challenge? In case you're only just jumping into the Fortnite map, the world has been taken over by spies and henchmen, with a number of new locations like the Agency HQ, The Shark, an oil rig, and a yacht now featuring AI henchmen. Also present at these locations are a number of locked doors that can only be opened by scanning the correct ID.
So, how do you get the right ID to open these locked doors? Well, it's actually more complicated than you might expect from Fortnite. It's also in your best interests to learn this new mechanic sharpish as it's part of this week's challenges and will help you on your way to unlocking some of the season's best Fortnite skins.
You'll need to open an ID Scanner locked door in three separate matches, so keep reading for a full guide on how to infiltrate these spy bases, albeit in a not very subtle way. Subtlety really isn't our style.
How to open doors locked by an ID scanner in different matches in Fortnite
Here's how to use ID Scanners in Fortnite:
Land outside one of these spy-run bases and grab a gun.
Find a henchman and eliminate them
Carry the henchman to an ID Scanner
Interact with the ID scanner
And there you have it. You're pretty vulnerable while carrying the henchman and scanning him, so move quickly to avoid taking too much damage.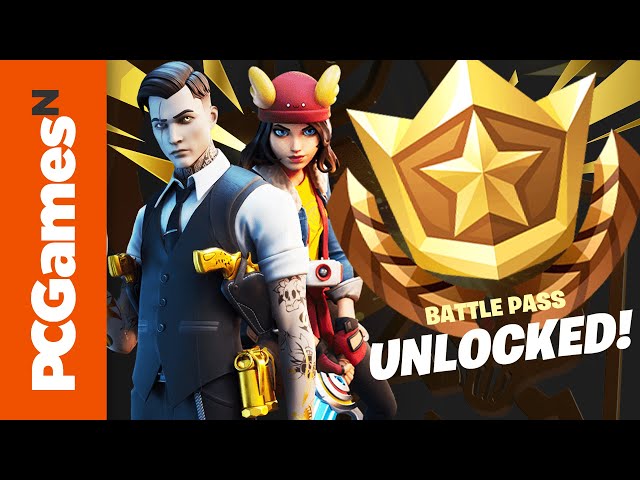 If you still need help getting to grips with the news season then here's our guide to the new Fortnite factions Ghost and Shadow, or a walkthrough of where to land at Lockie's Lighthouse, Apres Ski, and Mount Kay. If you fancy taking on the main Agency HQ base then we also have a guide for that. Good hunting!