Where is the Junk Junction treasure in Fortnite? We're approaching the dying embers of Fortnite season 8, but you still have plenty more opportunities to grab the last drops of looty goodness from the current Battle Pass. It looks like you'll have Fortnite Overtime challenges for season 8 to tackle but, first, we need to search and follow the treasure map signpost found in Junk Junction.
Chances are you're very familiar with how treasure map challenges in Epic's battle royale game work, but they've only just started to reappear in our weekly mission log after going missing for a few seasons. However, for season 8, they've come back, but with a twist. Now – using the week 8 quest as an example – you need to search the Fortnite Paradise Palms treasure map signpost before you can grab your Battle Star haul.
But the desert biome is so two weeks ago. Since we're now looking for the treasure map in Junk Junction, we're going to be instructing our dear Battle Bus driver to drop us off in the north-west corner of the map near the scrapyard we've come to know well. Then we'll be ambling over south-east near Salty Springs to solve the distinctly tongue-in-cheek clue. So, let's get to it: here's where to search the Fortnite Junk Junction treasure map signpost, and where to find the corresponding booty.
Fortnite Junk Junction treasure map location
The first thing we need to do is track down the signpost which tells us where we can find where X marks the spot – this is still the pirate season of Fortnite, after all. So, as you can see in the video below, the Junk Junction treasure signpost is located to the north of the named area. Just to the west of the basketball hoop is two tall stacks of cars with smaller yellow stack of wood. The map is just behind the wood and in front of a blue container.
Once you have your hands on the map, we're going to assume that you probably know what these shapes are – and the meme it refers to – but it might not be obvious where this is on the map unless you unless you know the island like the back of your hand. So let's get started with where to follow the Fortnite Junk Junction treasure map.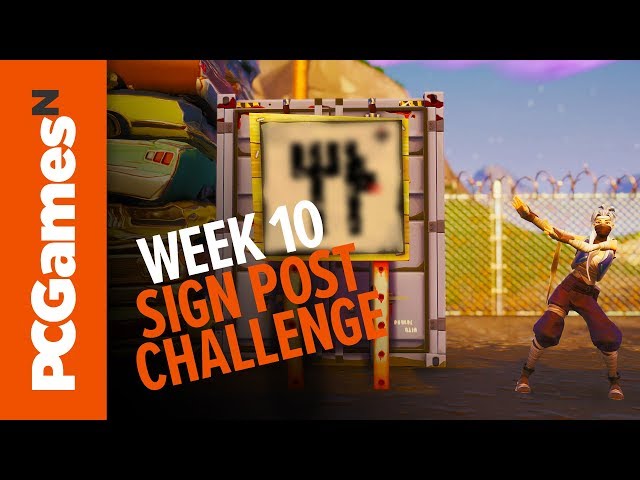 The fork and knife-shaped hole in the ground can be found immediately south of Salty Springs and north-west of Fatal Fields. Once you're there you must find a rock at the bottom of the knife's blade, as per our video above. This is where you can grab your bonus Battle Star tier and complete this two-part week 10 challenge.
And there we go, that's where to search and follow the Junk Junction treasure map in Fortnite. But since we don't have much time left before this phase of battle royale ends and the Fortnite season 9 release date lands, make sure you're all caught up on your weekly challenges so you don't miss out on all your ill-gotten gains.
Finish your Fortnite season 8 challenges:
Fortnite ice sculptures
Fortnite: dial Durr Burger number
Fortnite flaming hoops
For instance, elsewhere this week you must fire out of a cannon through flaming hoops – they can be found in Fortnite Pirate Camps, so check out our piece on where to find those for some rich rewards. And, as ever, be sure to stick with PCGamesN for all the latest Forknife challenge guides like this one.