Where is the Fortnite Sheet Music location for Lonely Lodge? This is a question you'll certainly be asking when it comes to your season 7 week 2 challenges. So, since we're going to show you where the Fortnite Lonely Lodge piano location is, as we're nice like that.
Fortnite season 7 is hotting up in its second week – or should we say freezing over? – and that means a new Fortnite season 7 Battle Pass. If you haven't paid for it yet, remember that you won't able to take part in this piano-based challenge as it is one of the four challenges only for Battle Pass players this week. However, if you do decide to spend some Fortnite V-Bucks on this season's premium progression system, you'll be able to unlock lots more cosmetics such as Fortnite skins and the brand new weapon and vehicle skins, otherwise known as Fortnite Wraps.
Now that you're a proud owner of the new Pass we can get cracking with this week 2 objective. To complete it you'll need to drop near Lonely Lodge which is located on the far east of the map. So, without further ado, here's the Fortnite Sheet Music location for Lonely Lodge.
Fortnite Lonely Lodge piano location
We've provided a map (click to enlarge) and a screenshots to help you find the Lonely Lodge piano location. You don't need to find the Sheet music this time – it should already be on the stand in front of the sizeable Steinway.
When you're playing each tune, remember that notes can be of various pitches – as we found in the similar challenge for last season. For instance, there could be a lower or higher note, so pay close attention to the correct order and you'll be a fully-fledged composer before you know it. Maybe.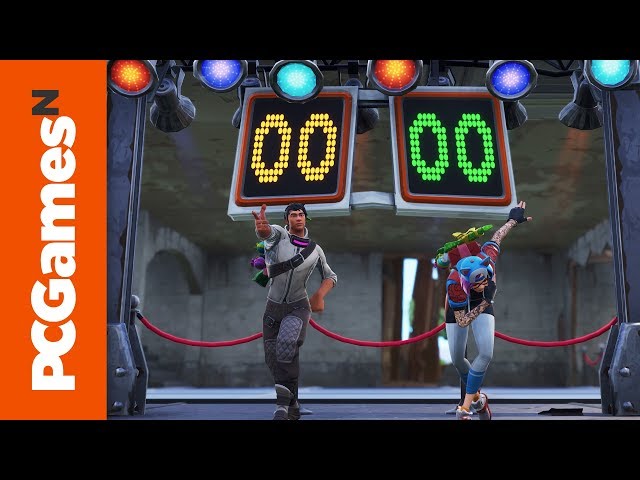 And that's everything we know about where to find the Fortnite Lonely Lodge piano location. In case you missed the previous stage of this challenge, here's the Fortnite Pleasant Park piano location. When you're free, why not crack on with your dance off in a Fortnite abandoned mansion location? We've included a video to help you out with that above. There's loads to be getting on with for this week 2 challenges for season 7, so best of luck, and have fun.