Where is the hidden N in Fortnite? This week's challenges have landed and you're tasked with finding the next letter in the loading screen as part of The Lowdown missions.
If you haven't already, you can find the Fortnite hidden F, O, R, and T location in previous loading screens. Before you're able to unlock the hidden N in Fortnite, you'll need to unlock all Week 5 Lowdown challenges to make the loading screen available. These challenges are pretty simple, including the usual eliminations and searching chests. However, you'll also need to search ammo boxes in different Fortnite named locations. Once you've unlocked the loading screen, you'll be able to spot the N hidden and it will become live on the Fortnite map.
As part of this week's Fortnite challenges you'll also need to visit different E.G.O outposts in Fortnite, it's a good thing that the Fortnite hidden N location is at one of them. You won't need to use any Fortnite skins, emotes, or dance moves to complete this challenge, so if you're having trouble spotting the hidden N, here's where it can be located.
Fortnite hidden N location
The Fortnite hidden N can be found inside the E.G.O hanger, up the stairs and chilling out on top of two yellow barrels.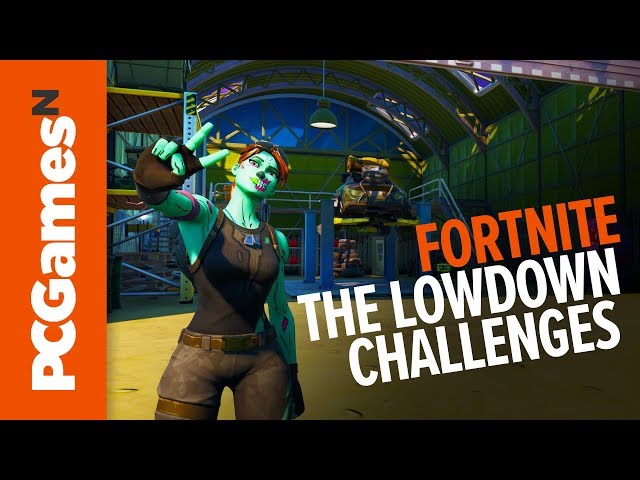 To find the E.G.O hanger itself, you'll need to land southwest of Holly Hedges marked on the map.
It might be a popular hotspot for this weeks challenges, so make sure to come prepared with these Fortnite tips.