Where is the Fortnite Sheet Music location for Pleasant Park? If you're a virtual maestro, or simply looking to complete all the Fortnite challenges you can, chances are you'll be on the lookout for the Fortnite Sheet Music locations. Epic might consider this a toughie, but we're here to help you out.
Typically you'll have three free challenges and four extra ones if you've stumped up the change for the Battle Pass, and Fortnite's week 2 challenges are no different. Since this Fortnite Sheet Music location challenge is a premium one, you'll have to pay up for the pass to have the opportunity to tackle it.
But, on the plus side, this is a 'hard' challenge. In other words, you're reward is plenty of Battle Stars after all the four stages to help you unlock even more amazing Fortnite skins and prizes. And, what's more, we're here to help you make this challenge an awful lot easier with this guide. Here 's the Fortnite Sheet Music location for Pleasant Park.
Fortnite pleasant park piano Location
Unlike last season where you had to find the Sheet Music in two of them and then play the relevant tune on the corresponding piano in the other two, this time it's different. Now the Sheet Music is already in place on it stand, so you only need to find the Pleasant Park piano location, so we've shown you how to find it below.
Above is a map (click to enlarge) and screenshot showing you the Fortnite Pleasant Park piano location. When you're playing each tune, remember that you can have notes of various pitches. For instance, there could be a lower or higher note, so pay close attention to the correct order and you'll be a battle royale maestro before you know it.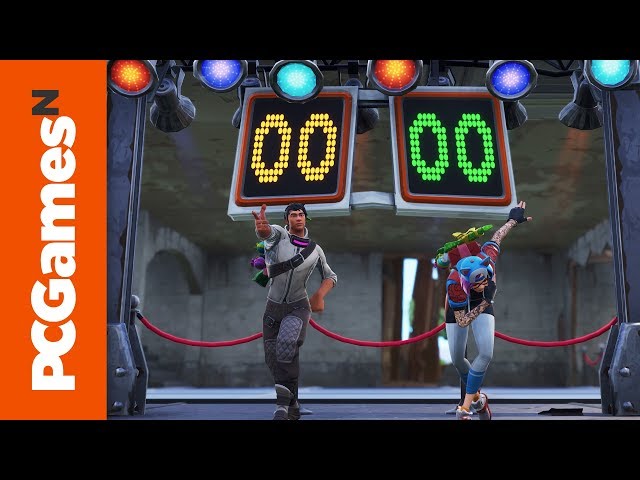 And that's where to find the Fortnite Pleasant Park piano location. When you're done, why not crack on with your dance off in a Fortnite abandoned mansion location? We have a video for that one above. But, for the next stage of this challenge, here's the Fortnite Lonely Lodge piano location. There's loads to be getting on with for this week 2 challenges for season 7, so we wish you the best of luck.