Fortnite Season X kicks off very soon, and alongside a host of changes listed in the Fortnite Season X patch notes, the latest update makes a series of changes to the map. At time of writing, have just come up from maintenance, so while players haven't been able to drop in for themselves until recently, dataminers have been busy uncovering the new-look Fortnite island.
Over on Twitter, Forntite News posted an image of the new map. This time around, changes aren't as immediately noticeable as in previous seasons – there's no new biome or massive new locations to explore. That said, there are still some intriguing tweaks – in the tweet further down this article, you can see the meteor hovering in the sky above Dusty Depot, which has officially replaced Dusty Divot.
Elsewhere, there are a bunch of slightly smaller changes. The Slipstreams and floating platforms that ran around the centre of the map and Neo Tilted have disappeared – likely due to Epic's suggestion that Season X will be "better experienced" with fewer mobility options.
There's now also a strange pink pattern around the massive skeleton found between Salty Springs and Neo Tilted, as well as tweaks around Loot Lake and Pressure Plant, but it sounds like that might not be all.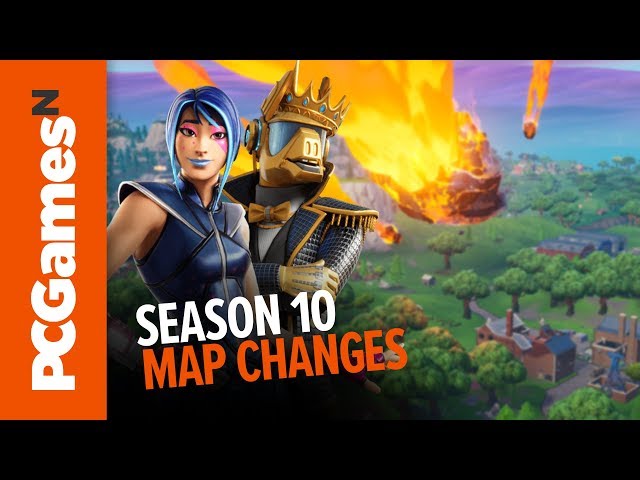 Epic has suggested that old locations will be returning throughout the new season, but they won't be the same as they were before.
Exactly what that means is anybody's guess, but it sounds like the map is set for several more changes over the course of the next few weeks, so make sure to keep your eyes peeled.