The Force is headed to Fortnite. Developer Epic Games has revealed that the battle royale is getting a Star Wars crossover event, with a shiny new Stormtrooper skin to grab – and it's available right now.
Announced in a trailer (which you can check out below), the Imperial Stormtrooper looks very faithful to the Galactic Empire's ground forces from the Star Wars films, sporting gleaming white armour and those signature chunky helmets. In the video, you can see a pair of them scouting out desert terrain à la A New Hope, but lo and behold, it's the Island.
The trailer also shows an Imperial Star Destroyer appearing in the sky above the Island, and it looks like it's now been seen in the game – user LongJohnsYT has tweeted a picture of the ship's unmistakable silhouette spotted in the game's night sky. It's not clear what else might be coming as part of the crossover event just yet, but in the trailer description, Epic says, "The Imperial Stormtrooper has been seen scouting out the Island. What could his mission be?"
Perhaps once that Destroyer gets closer, we might find out. Check out the trailer below.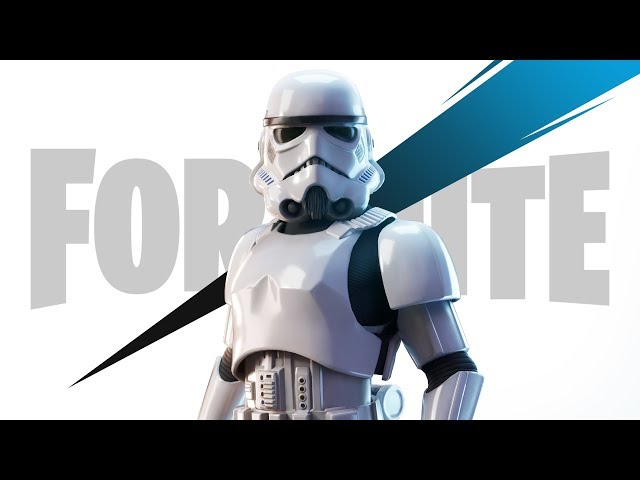 Also, get a look at the Star Destroyer spotted in the game:
Imperial Star Destroyer spotted! #Fortnite pic.twitter.com/M4vmx6BB5S

— Long Johns (@LongJohnsYT) November 15, 2019
If you're keen to grab the Imperial Stormtrooper Fortnite skin, head to the game's Item Shop now.
Imperial StormTrooper ingame :p
(Star Wars X Fortnite) pic.twitter.com/X8QzKoN6qF

— HYPEX – Fortnite Leaks & News (@HYPEX) November 15, 2019
Or, if you buy Star Wars Jedi: Fallen Order on the Epic Games store before November 30, you'll get the skin for free.
If you're a Fortnite fan, check out our Fortnite Island codes and Fortnite Creative codes guides. Or, if you're a Star Wars fan, get a look at our in-progress Star Wars Jedi: Fallen Order review to find out more about what's in store.