Thanks to the latest Fortnite promotional event we've got a bonus set of challenges to tick off this week – this time we're hunting down Fortnite vault symbols to search them and unlock some new Borderlands-themed cosmetics.
We've already compiled a guide to help you track down Claptrap's eye in Fortnite, so this challenge is much less bizarre. All you need to do is look around Pandora for three vault symbols, find a way of reaching them, and holding E in order to search there. Fortunately, there are five Fortnite vault symbols, so you don't even need to search all of them in order to complete this Fortnite X Mayhem challenge.
The symbols spray painted onto walls in the various shanty towns of Fortnite's Pandora area, and the red paint ensure they are very easy to see from a distance. Our map below has all five vault symbols marked down so you can pick which ones to focus on. Our advice is that you take the cluster of three symbols on the east side of the area, so you can complete this challenge as soon as possible.
Fortnite vault symbols locations
Take a look at the map below to see where all five Fortnite vault symbols are.
If you can't spot the symbol at first then make sure you look at every angle of the building – some of these vault symbols are hidden from plain sight or lurking in corners.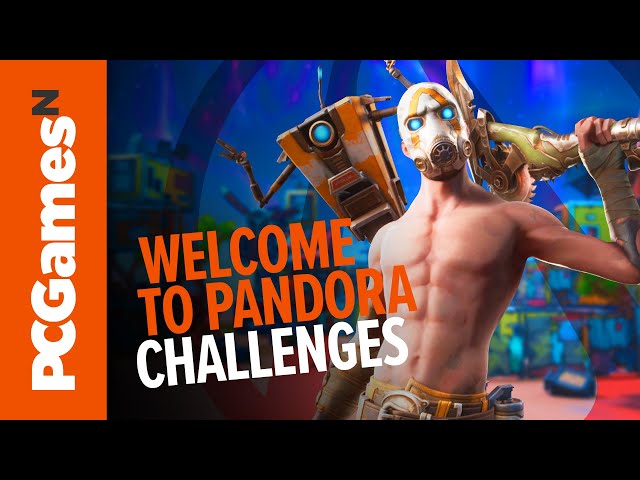 If you're a big fan of being efficient then you can grab the three vault symbols on the east side of the map then and complete the claptrap challenge at the same time.
This should net you another cosmetic reward for your troubles. Unfortunately, it's not a shiny new Fortnite skin or back bling, but you can't scoff at free.