It's true, it's real – Fortnite VR gameplay is here, with a full mod likely on its way in the not-too-distant future. Developed by 'Praydog,' who previously added virtual reality support for games including Resident Evil 2 and Devil May Cry 5, the new Fortnite VR mod comes after Epic all but confirmed it has no official plans to put virtual reality in the battle royale game itself. So, if you're already itching for the Fortnite Chapter 4 Season 2 release date, well, here's something else to look forward to.
Praydog, a software developer whose most famous project is REFramework, which adds VR support to all games using Capcom's RE Engine, is currently developing a VR injector for games using Epic's own Unreal, which naturally includes Fortnite.
Check it out below. We're not saying this is a game-changer, at least not yet, but learning the best Fortnite tips might be useful right now, before everyone starts zipping around and scoring pinpoint headshots thanks to VR.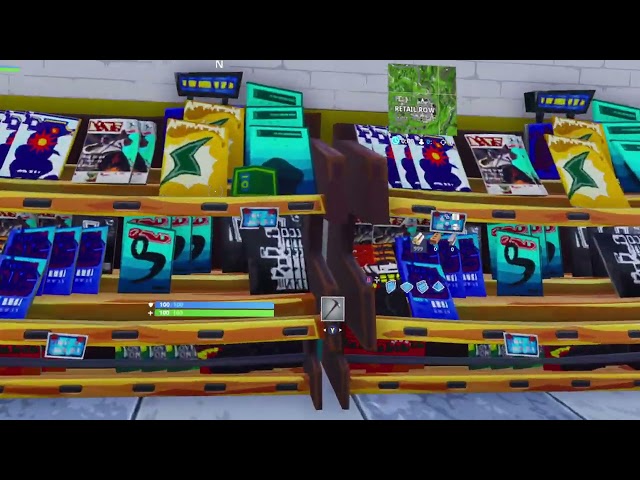 There is currently no release date for Praydog's Fortnite VR mod, but when it does arrive, it ought to be playable over private servers, specifically maintained for virtual reality players. The recent footage comes after Epic Games' CEO Tim Sweeney said the company has "no plans" to bring VR to Fortnite, explaining that virtual reality would not suit the game's mechanics and style.
"Epic has no plans to build a VR version of Fortnite," Sweeney told The Verge. "Not out of any grand business strategy, but just because the thing that we do in Fortnite every day as gamers is run through an environment rapidly, and it's the kind of experience that involves intense motion and doesn't work as well in VR."
Check out all the Fortnite new weapons, to give yourself a boost in Chapter 4, or maybe Fortnite creative codes if you want to find the best minigames and community creations. You might also want to try one of the other best VR games, in anticipation of Fortnite getting virtual reality support.