When is the Forza Motorsport 8 release date? The latest main series game in the hyper-realistic racer is kitted out with new gadgets. There's even a brand new single-player mode that introduces would-be tinkerers to the art of car-building.
The developers at Turn 10 Studios talk a big game regarding the improvements made to every one of its racing games, and Forza Motorsport 8 is no exception. With so much new stuff coming, it's time to pop the bonnet and take a peek inside to see what makes this new racer tick and when the Forza Motorsport 8 release date is.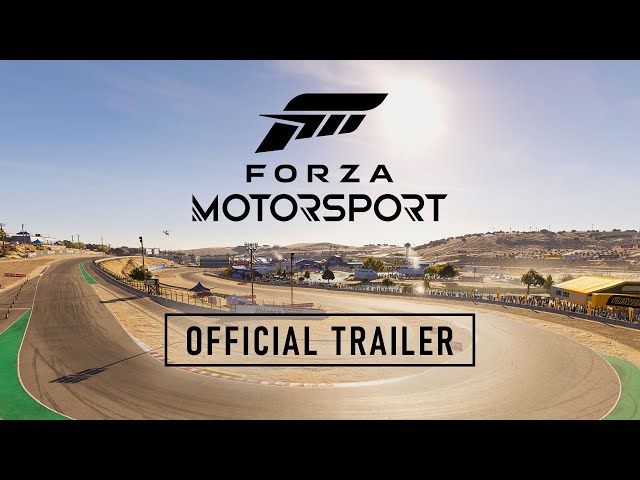 Forza Motorsport 8 release date speculation
We expect that the Forza Motorsport 8 release date will be Autumn 2023, most likely in October or November based on earlier series entries. The game will release both on PC and Xbox Series X/S. A generic time window of 2023 was announced during the Microsoft Developer Direct stream, but was first teased in the summer of 2020 during the Xbox Games Showcase.
Forza Motorsport 8 gameplay
According to Gabe Garcia, Vehicle Art Director at Turn 10 Studios, Forza Motorsport 8 "features over 500 cars for you to collect, race, and customise with more than 800 unique upgrades". Of these vehicles, 100 will be brand new to the series and feature among them "the most modern race cars we've ever featured on our roster". Moreover, you can race them across 20 different environments that constantly change depending on the weather.
New to the series is a single-player career mode that delves deep into modifying your ride to perform the best it can in any race. We don't know what this new mode entails, but we expect it to be more hands-on than any previous Forza game.
As racing is a brutal sport at times, the physics engine needs constant upgrading, and the "advancements in our physics model are greater than Forza Motorsport 5, 6, and 7 combined". In addition, materials and shaders are built with ray tracing in mind, with natural light responses on the paint, with dirt accumulation and paint chipping reflecting better what happens in the game. It will also support a native 4K resolution and ray tracing, running at 60fps on Xbox Series X, so it seems likely that these settings will be achievable on higher-end PCs as well.
Forza Motorsport 8 will be natively compatible with Windows Sonic and Dolby Atmos. The re-recorded library will give you a vast range of sounds, including those of any upgrades. If you ride a car with a turbo, this makes a distinctive sound in real life; that sound will be in Forza Motorsport 8. Regional track announcers and tire and suspension audio improvements also help with immersion, as do new features such as dynamic type-of-day weather systems and lighting tweaks.
Forza Motorsport 8 track list
At the time of writing, we know of five tracks coming to Forza Motorsport 8, including a few brand-new ones never seen before in the series. This includes a mix of made-up tracks and locations based on real-life courses:
Circuit de Spa-Francorchamps
Circuit Hakone
Kyalami Grand Prix Circuit
Maple Valley Raceway
Weathertech Raceway Laguna Seca
Will Forza Motorsport 8 be on Game Pass?
As this is a game from a Microsoft first-party studio, Forza Motorsport 8 will be available from day one on Game Pass.
So far, that's everything we know about the Forza Motorsport 8 release date. With so much going into it, it has the potential to be one of the best PC games for racing enthusiasts. If you need a refresher, we have our Forza Motorsport 7 review so you can see what areas the developer is likely tuning up.