Along with a brand-new teaser, developer 11 Bit Studios has revealed the third – and last – Frostpunk expansion is called On The Edge (a little easier to digest than its previous name, 'Project TVADGYCGJR'). While the new clip doesn't reveal too much about what's in store for the survival game's final big content drop, there are few new details to eyeball on the expansion's Steam page.
Frostpunk: On The Edge marks the "last piece of a puzzle" in the post-volcanic winter New London's story, set following the "vicious Great Storm". The update brings a new story chapter to the game, along with a new "desolate map" with its own set of challenges and "unique mechanics, both in the city and on the Frostland map" to tackle, and more – though more details on these are due to follow closer to the expansion's launch.
Speaking of which, the city building game's launch window is set for sometime this summer. There's no exact date to scribble down just yet, but given it's already June, hopefully it won't be too long before its release rolls around.
Take a look at the new teaser below: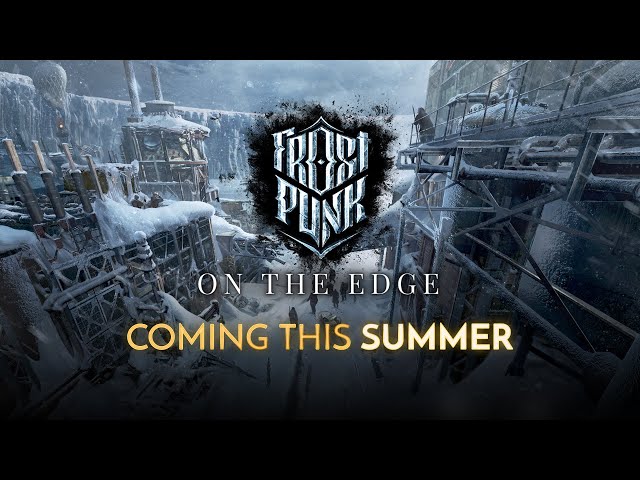 "The Edge symbolises the cross between what has been the past and what's new to come," On The Edge lead deisgner Maciej Sułecki says. "Although the society of New London, the city believed to be the last one on Earth, has survived, it doesn't mean the struggle is over.
"The people face new challenges that are catalysts to spark up divisions, new problems, and conflicts based on the fact, that people might have different points of view, different perspectives. Different outlook, so to speak. This is the Edge that you will face as the leader of the society that survived the great snowstorm of Frostpunk."