Galactic Civilizations is making its return next year with Galactic Civilizations IV. A lot has changed in the space strategy game arena since the third game's release in 2015, and this sequel is pulling out all the stops to offer a new vision of Stardock's popular 'Civilization-in-space' DNA.
There's a long road to launch ahead, but Stardock is opening up the game for feedback with early access that will let you jump into the action today. The alpha build was just updated to version 0.45, with a whole host of new content and tweaks based on the feedback the company has received already.
If you're adopting the 'wait-and-see' approach, we can respect that. In the meantime, we've put together a quick article on five of the most exciting aspects of Galactic Civilizations IV, and Stardock's vision for the space 4X genre. We don't know about you, but these already have us fairly pumped.
Management
Galactic Civilizations is not immune to the problem that many 4X games have when it comes to ballooning micro-management as your empire grows. In past entries of the series, your empire could grow to the size of 80 planets or more, and you'd have to give build orders to a few of them every turn. Good if you're into granular details, but a bit heavy on the busywork.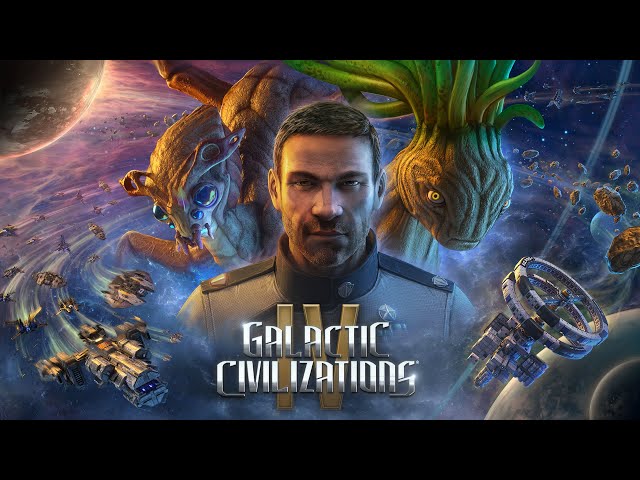 In Galactic Civilizations IV, many new planets you conquer are classed as 'colonies' – entities that don't require any direct intervention and whose sole purpose is to feed resources to the closest 'core world'. Core worlds are your empire's crown jewels, and can be developed directly. Rather than managing 80 planets, you'll manage just ten, with 70 smaller planets feeding into them. But if you want the flexibility to decide which planets to manage, you still can! Colonies can be promoted to core worlds by assigning a governor to them.
Scale
Past versions of Galactic Civilizations have had open maps dotted with star systems, filled with planets and asteroids, and large swathes of empty space in between. Galactic Civilizations IV introduces 'sectors', turning each game into a map of maps. Sectors can range in size from a single star system, all the way to being so vast that they represent full maps in themselves – some are of comparable size to the main maps in past games. Each sector is connected to others via subspace streams, which will be a new form of FTL travel. This enables similar strategic considerations – around choke points and cosmic 'terrain' – that you see in land-based strategy games.
More importantly, this keeps the player from being overwhelmed by trying to interact with one big grid. Players can conquer one sector before spreading out into another, and that new sector may include new resources, missions, planets, and alien species that the player has never encountered before. This allows you to repeat that initial early game loop of exploration at regular intervals, keeping things exciting and fresh.
Combat
In prior versions of Galactic Civilizations, battles were resolved in a single turn, whether it be the smallest of skirmishes or titanic clashes between large fleets. Galactic Civilizations IV changes things up by giving the potential for multi-turn engagements.
You're still likely to finish smaller skirmishes in a single or a few turns, but larger battles may take several. This provides the opportunity to flee, call in reinforcements, or use artifacts and executive orders to try to tip the battle.
The more dramatic effect of this change is on planetary invasions. Every invasion on an undefended planet will be successful, given enough time, but it's never instant. If an enemy is laying siege to a world, the defender has time to put together a fleet to try to stop them.
Expanded Ideologies
Galactic Civilizations III had a simpler ideology system that reacted to player choices via in-game events, but Galactic Civilizations IV will expand on this massively. Excitingly, the first version of the new system is currently live as of the 0.45 update on the testing branch.
The player is now measured on seven different ideological spectrums, which are influenced by decisions such as which characters you hire, the choices you make during missions, and even the buildings you choose to construct. Progress down either side of the seven spectrums will unlock traits, and civilizations will start with a preference for certain ideologies that reflect their character (though you can work against this tendency through your own choices if you prefer).
But it's not just your people who will hold certain beliefs. Other leaders, and their citizens, will have strong ideological positions too, and will be happy or not-so-happy with you based on your compatibility. If there's a mismatch, it will pose challenges in diplomacy or when governing conquered citizens, and you may need to make some changes if you also want to make friends.
New Civilizations
It's not just new game mechanics that have us excited for Galactic Civilizations IV – new races and civilizations are also coming as well. Update 0.45 has just introduced the first newcomer: The Navigators.
Previously a nomadic, space-faring race, the Navigators have started settling on new worlds for the first time. Because of this, their homeworld is particularly poor when the game begins, but they get an extra colony ship and thus a massive head start on getting out into the universe and finding new worlds.
The Navigators have two further strengths. First, their citizens have higher intelligence than other species, making them excellent scientists, so you'll soon be romping up the tech tree. Their second strength is their love for Precursor Artifacts. These are found on planets or as anomalies in space, and can be used as many times as you have charges. Other civilizations receive a special one-time charge when they claim an artifact, but the Navigators get two.
This is particularly useful because the Navigators start with a few charges of the Dimensional Mirror artifact. This reveals a portion of the galaxy and is a great way to spy on a few local solar systems to see where it is safe to send those early Colony Ships.
This is only a taste of what's to come in Galactic Civilizations IV, and we can't wait to dive deeper into the game as it develops through early access. Make sure you head to the Galactic Civilizations IV website to try out the alpha for yourself.