Looking for the Genshin Impact 2.1 update release date? We've arrived in Inazuma as of Genshin Impact 2.0, and there's plenty of new content to explore, and new Genshin Impact characters to meet. There are several key NPCs introduced as part of the 2.0 storyline that aren't playable yet, but will become available in the next update.
Even Inazuma itself has more secrets to uncover – we gained access to only three of Inazuma's six islands in 2.0, so as the story of the Raiden Shogun develops further, we expect to visit a few additional locations in 2.1 including Watatsumi Island and Seirai Island.
The Genshin Impact 2.1 livestream featured plenty of new details – we can expect the final act of Inazuma's Archon Quest, more boss enemies, two new five-star weapons, and three new characters that feature on upcoming banners. The Moonchase Festival in Liyue is also coming in the following update, which will be all about cooking and tasting local delicacies. Be warned, as there may be spoilers for story content.
Genshin Impact 2.1 release date
The Genshin Impact 2.1 release date is September 1, 2021.
Genshin Impact 2.1 new characters
The first Genshin Impact 2.1 banner contains Raiden Shogun and Kujou Sara, and releases alongside the 2.1 update on September 1. The second banner contains Kokomi.
There's also the free five-star bow user Aloy, a crossover from Horizon Zero Dawn, who will arrive in 2.1 for PlayStation players only – she'll be introduced in 2.2 for everyone else.
Genshin Impact 2.1 new locations
The Genshin Impact 2.1 livestream confirms that two new Inazuman islands will be playable in 2.1 – Watatsumi Island and Seirai Island. Watatsumi Island is home to the Sangonomiya Shrine, and Sangonomiya Kokomi's resistance army.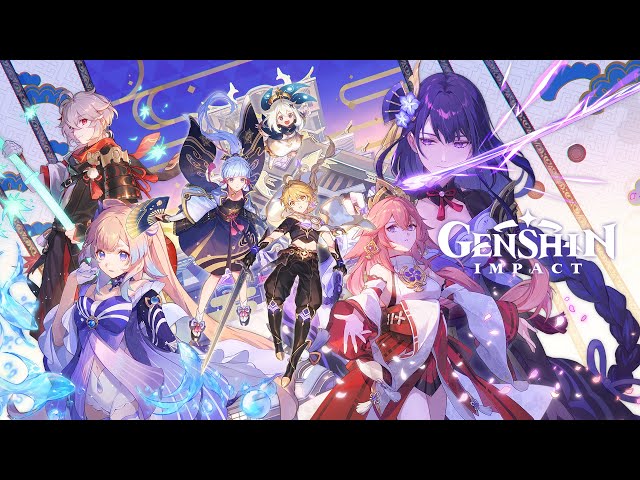 Genshin Impact 2.1 bosses
A few Genshin Impact bosses have been revealed – these are very potent spoilers for the Genshin Impact storyline, so scroll on quickly if you don't want to know. The Trounce Domain Boss Signora, and there are two new overworld bosses: Thunder Manifestation and Hydro Hypostasis.
Genshin Impact 2.1 fishing
Fishing is coming to Genshin Impact – we will be given a Fishing Rod as part of an event, and fish we catch can be raised in the Serenitea Pot, redeemed for rewards at Fishing Associations, or used to cook with.
Genshin Impact 2.1 events
There are plenty of new events in 2.1 – here's what we know so far:
Hyakunin Ikki – this is a fighting tournament held in Inazuma City
Moonlight Merriment – a treasure hunting event featuring Keqing
Lunar Realm – a quest to find the legendary Lunar Leviathan fish
That's all we know about the Genshin Impact 2.1 update, but there's bound to be more information emerging over the next few weeks. While you wait to hear more, we have a Genshin Impact Archon Quest Chapter II guide to help you through your quests in Inazuma.