A Genshin Impact Eula rerun might be on the way, with the possibility that the long-absent five-star Cryo character will return to the anime game in Genshin Impact 3.8. Eula has been missing for so long that the community has started a running joke about the character not existing at all, but according to recent leaks, a Eula rerun is on the horizon alongside a Klee banner, for double the Mondstadt representation.
The last time Eula had a rerun was November 2021 – over 500 days ago. She currently holds the roster's record for the longest amount of time without a rerun, so this is truly a cause for celebration for both longtime players and newcomers.
If you happened to miss the one rerun she had in 2021, you've been out of luck for a year and a half. And if you just started playing during the huge Sumeru update in version 3.0, you haven't even had the opportunity to become a Eula main.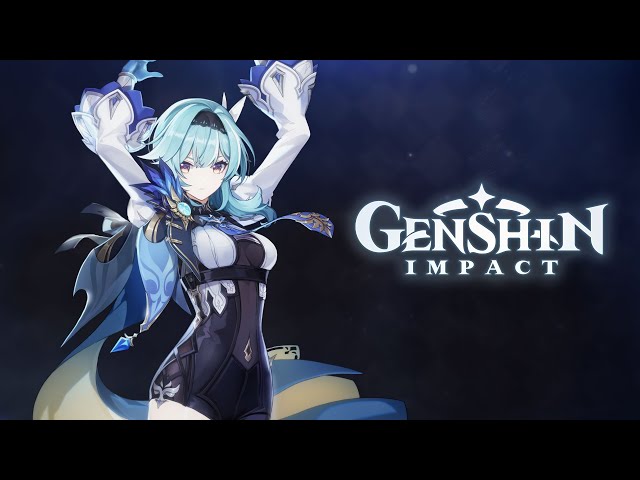 Eula is unique in that she's a Cryo main DPS who favours dealing damage through physical attacks. Her best teams want to trigger the often-forgotten superconduct reaction that makes enemies weak to physical damage through Electro and Cryo combinations.
The leak comes via known Genshin leaker, 'vississ,' who has previously produced accurate information regarding new character banners, and, most recently, the release date for Kaveh.
"Since we didn't find any information about Drifter and Wenty in 3.8, we can only confirm, based in part on previous leaks, that the odds of [either] getting into the 3.8 gacha are very low," the leaker explains. "Eurua and Clay: likely to be reprinted."
If the info is correct, this will be the first opportunity for many players to add Eula to their teams. However, as with all leaks, these details are subject to change at any point in the future – especially considering these are banners for version 3.8.
We're near the tail end of Genshin Impact version 3.6 right now, so eager fans will still need to wait over two months for the rerun. In the meantime, you still have time to pull for Baizhu, Ganyu, and Kaveh on the current Genshin Impact banners.
If you're unsure of who to pull for, check out our Genshin Impact tier list, and use the available Primogem codes to help your chances.